Christmas: Avoid unnecessary journeys – NYSC acting DG warns Corps members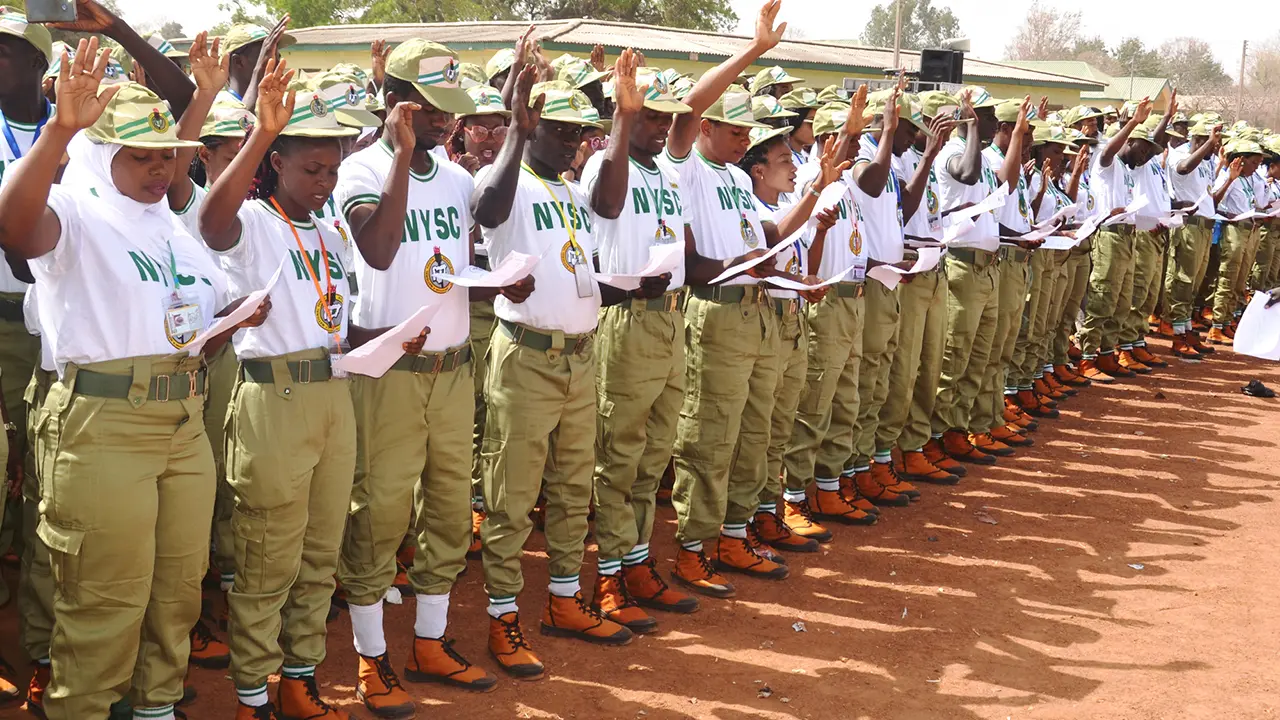 Corps Members have been warned to avoid unnecessary journeys and obtain approval from the National Youth Service Corps, NYSC if travel is necessary during the service year.
The Acting Director General of the National Youth Service Corps, Christy Uba gave the warning while addressing the 2022 Batch 'C' Stream Two Corps Members at Sokoto State Orientation Camp in Wamakko.
She said any Corps member who travels without permission from the NYSC would be sanctioned in line with Corps Bye-Laws.
Uba also advised the Corps members to board vehicles from only designated motor parks and avoid the temptation of boarding vehicles by the roadside.
"Don't board vehicles by the roadside, avoid free rides and make sure you don't endanger yourselves", she said.
Uba advised the Corps members to use the opportunity of the Orientation Course to create inter-tribal relationships that will promote national unity and integration.
She urged them to participate actively in all camp activities which have been packaged for their overall development.
"Be of good conduct, be diligent and avoid cutting corners. You must accord high priority to discipline throughout the service year and ensure you make up your mind to do things right.
"Shun cultism, cybercrimes, drug addiction and other social vices that may cut short your life", she added.
The Acting Director General informed the Corps members that all services in NYSC are free and advised them to beware of scammers that may want to defraud them through posting, redeployment and other free services of the Corps.
She implored them to embrace NYSC Skill Acquisition and Entrepreneurship Development programme that has empowered several ex-Corps members towards self-reliance.
On the proposed NYSC Trust Fund, Uba said such innovation would make more Corps members business owners, through the provision of start-up capitals that would be made available to deserving ones as they exit service.
"Try to identify, harness and develop your potentials that can make you self-reliant through vocational skills", she said.
She further advised the Corps members to serve their fatherland with dedication, commitment and humility.
The Acting DG counseled them to add positive values to their host communities by executing projects that would improve their living standard.
The NYSC Sokoto State Coordinator, Mohammad Nakamba, while presenting his camp report to the Acting Director General disclosed that a total of 639 Corps members comprising 221 males and 418 females were registered in camp.
He added that since their arrival in camp, the Corps members have been in high spirits and actively participating in all camp activities.
He added that the camp has been complying with all the COVID-19 safety protocols as stipulated by the Nigerian Centre for Disease Control.
Media must hold govt accountable, any attempt to gag journalists will fail – Reuben Abati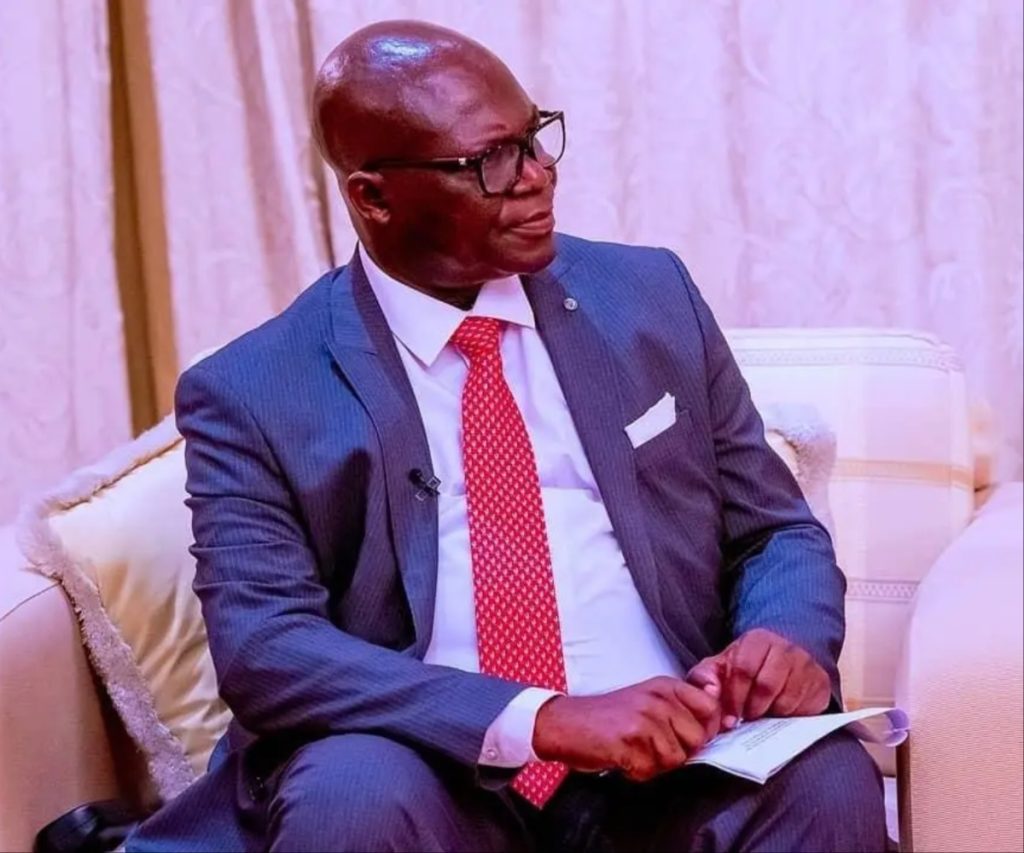 Renowned journalist and former presidential spokesperson, Reuben Abati, asserted that the media has a crucial responsibility to ensure government accountability, emphasizing that this obligation is both legally mandated and resistant to attempts at censorship. Speaking on the latest episode of the Interviewing The Interviewer series hosted by his wife, acclaimed broadcaster Kikelomo Atanda-Owo, Abati highlighted that the Nigerian media has historically functioned as a crusader, advocating for people's rights and championing their causes.
He pointed to a pivotal moment in 1992 when the Babangida administration introduced broadcast deregulation, leading to a proliferation of radio and television stations in the country. Abati noted the media's unwavering commitment, citing instances such as the June 12 struggle. According to him, journalists are duty-bound, as outlined in Section 22 of the 1999 constitution, to call those in power to account. This obligation is further emphasized in Section 39 of the same constitution, with ethical guidelines set by the Nigerian Press Organisation dictating that journalists must be objective, fair, accurate, and act in the public interest.
Abati highlighted the historical resilience of journalists against attempts to silence or harm them, asserting that every effort to gag or suppress journalists has ultimately failed. He encouraged journalists to be courageous and knowledgeable, underscoring the importance of these qualities in fulfilling their duty to society.
Motorists stuck in traffic, passengers stranded as military blocks Keffi-Abuja road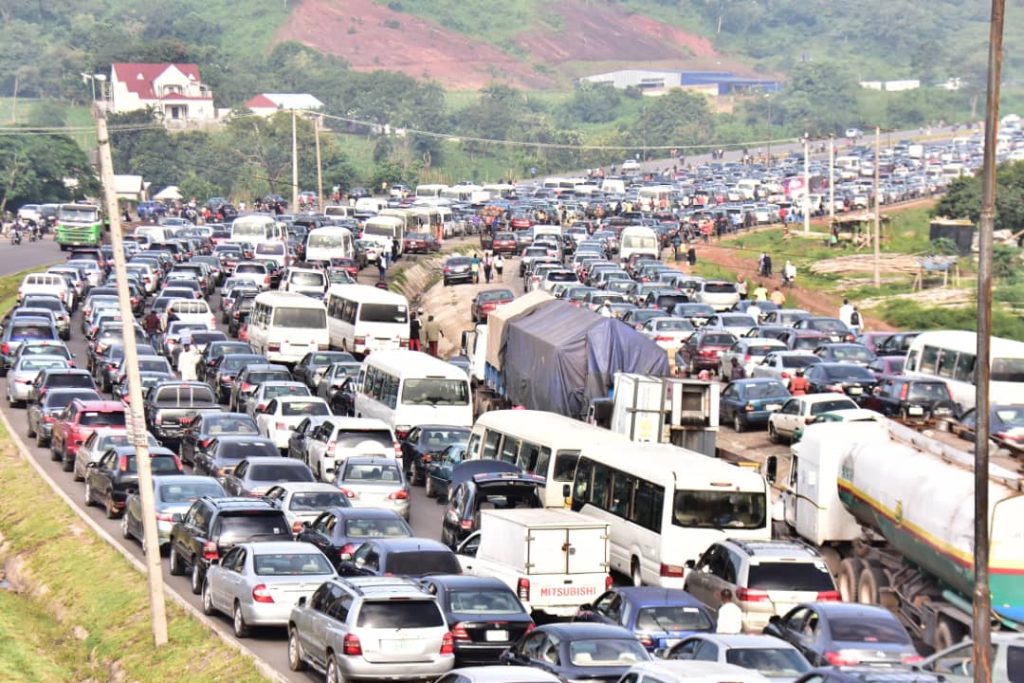 Hundreds of government employees and self-employed individuals find themselves stranded along the Keffi-Abuja road due to a partial blockade imposed by the military. The blockage, occurring at the Kugbo hill near the popular Kugbo Mechanic Village, was unanticipated by many motorists. The military has not officially disclosed the reason for the road closure, but sources suggest it may be linked to security concerns.
Certain disgruntled groups have reportedly expressed intentions to organize peaceful protests against government policies, possibly prompting the road closure. As of the latest update, the traffic jam resulting from the blockade has extended over two kilometers to Mararaba. Numerous influential individuals, unwilling to endure the inconvenience, were observed turning back to their destinations or parking by the roadside until the blockade is lifted.
In response to the situation, commercial motorcycle operators (Okada) are capitalizing on the gridlock, charging inflated fares to transport passengers from Mararaba to Kugbo Furniture Village. The usual N200 fare for this route has surged to N1000 where services are available. Frustrated civil servants, forced to endure extended waits by the roadside, are now opting to return home.
Expressing his surprise, a commercial bus driver named Iiliasu Mohammed stated that the military's abrupt action caught him off guard, emphasizing the importance of prior notification to mitigate adverse effects on the daily lives of ordinary Nigerians. Mohammed, who spent two hours in the gridlock, appealed to the military to ease the roadblock, particularly for his passengers who are civil servants trying to reach their workplaces.
It is noteworthy that only the Keffi-Abuja road has been blocked, while the Abuja-Keffi axis remains unaffected.
NiMet forecasts 3-day sunshine, haziness from Sunday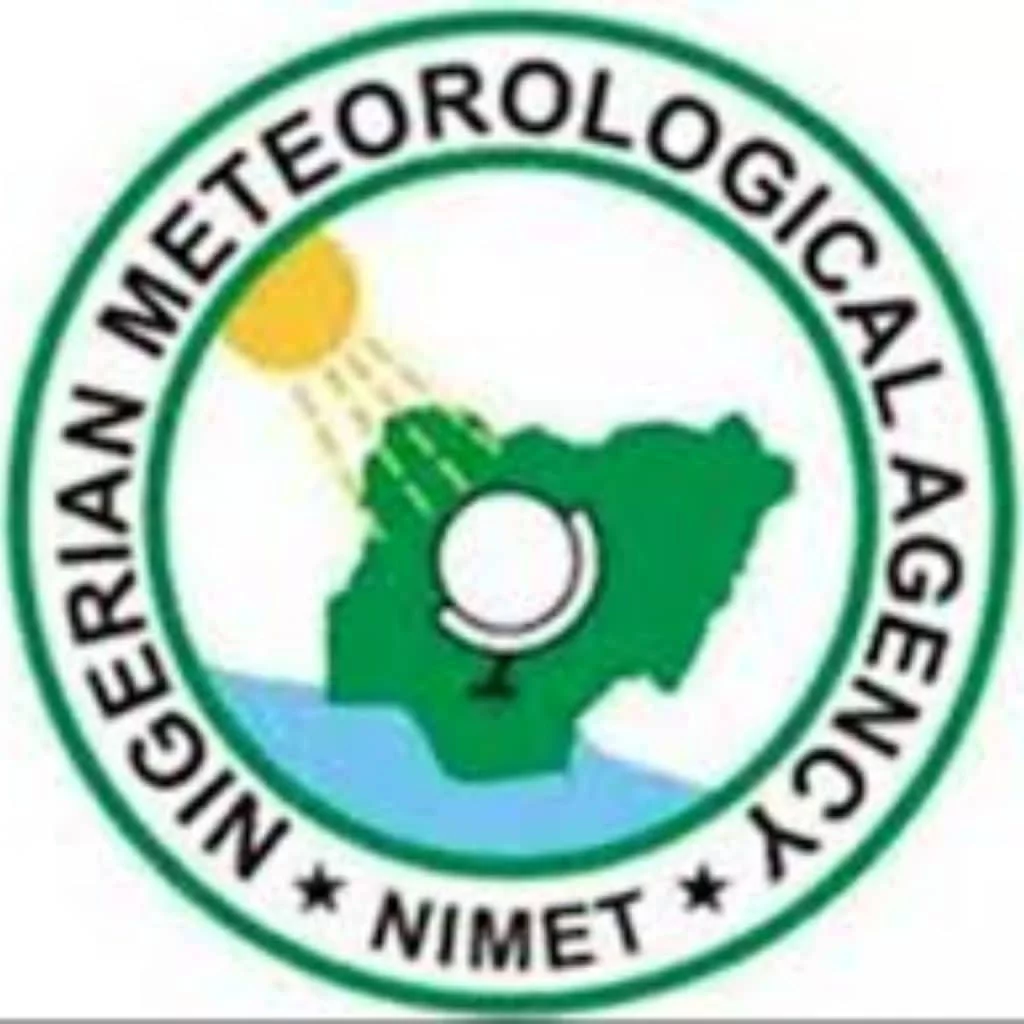 The Nigerian Meteorological Agency (NiMet) has forecasted a period of sunshine and haziness from Sunday to Tuesday across the country. According to the weather outlook released on Sunday in Abuja, NiMet predicts sunny skies in a hazy atmosphere over the northern region during this forecast period. The North Central region is also expected to experience sunny skies in a hazy atmosphere.
In the Inland states of the South, NiMet anticipates cloudy skies with spells of sunshine. Coastal cities are expected to have cloudy skies with the possibility of thunderstorms over parts of Edo, Ondo, Imo, Ebonyi, Delta, Bayelsa, Rivers, Akwa Ibom, and Cross River states during the afternoon and evening hours.
Dust haze is foreseen over the northern region on Monday, while the North Central region is expected to experience sunny skies in a hazy atmosphere. The Inland states of the South and coastal cities are predicted to have cloudy skies with spells of sunshine, along with the likelihood of morning mist over Delta, Bayelsa, Lagos, Cross River, and Akwa Ibom. Thunderstorms are expected later in the day over parts of Rivers, Bayelsa, and Akwa Ibom states.
On Tuesday, NiMet forecasts dust haze with a visibility range of 2km to 5 km over the northern region. The North Central region is expected to experience dust haze as well. In the Inland states of the South and coastal cities, cloudy skies with spells of sunshine are anticipated.
NiMet issues a cautionary note about dust particles in suspension and advises the public, especially individuals with respiratory issues, to take necessary precautions. The agency also warns of the potential for moderate to heavy rainfall leading to flash floods and advises the public to exercise caution. Strong winds are likely to precede and accompany thunderstorms, and disaster risk managers, agencies, and individuals are advised to be proactive during the rainy season.
Finally, NiMet advises airline operators to obtain updated weather reports from its office for effective planning in their operations.