EFCC arrests wife of former governor Obiano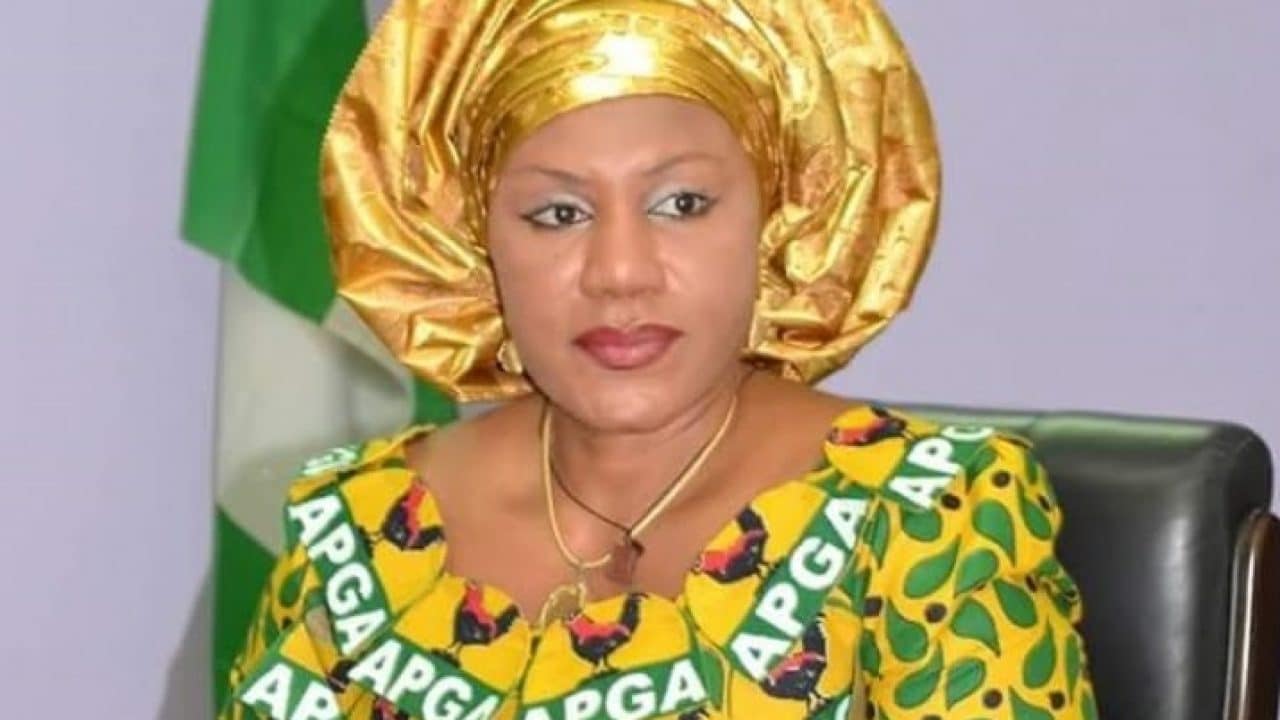 Anti graft agency the Economic and Financial Crimes Commission ( EFCC) Thursday arrested the wife of the immediate past governor of Anambra State, Mrs. Ebele Obiano.
However, it is not clear why the anti-graft agency arrested the wife of the ex-governor.
Sources said the move was a confirmation that the agency may have been discreetly investigating the ex-governor and his wife and possibly must have gotten something against her that led to the arrest.
The husband and former Governor Obiano who had been under EFCC's watch list was arrested on March 17 at the Murtala Mohammed International Airport, Lagos on his way to Houston, Texas.
The former Governor was arrested on his last day in office, the very day he handed over political power to Prof. Charles Soludo.
The Commission which moved him to Abuja the following day has been interrogating him for allegedly diversion N42 billion Anambra State funds.
A top source at the commission said that the funds involved N37 billion Security Vote and N5 billion Sure- P funds.
Although, his wife, now a Senatorial aspirant was with him at the time of his arrest, the Commission did not detain her during his arrest.
Insecurity and the Plight of Kidnap Victims (2)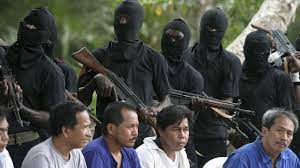 By Abiodun Komolafe
Perceived callousness in society comes, chiefly, from the responses of the government to public issues as they affect individuals and the collective. As a country and society, we are perhaps the most cold-hearted people on the surface of the earth. Here, a man who fed his children last night and … could still afford something substantial as zakat, that's our definition of generosity. An armed robber who is lucky to escape unhurt is the one society worships. In our fated clime, if you don't have money, you are in trouble. In the eye of the nouveau riche, why must you not even have money? Times and things have now gone so bad that those who lived under Ibrahim Babangida would think that Sani Abacha wascomplete evil, whereas those who lived under Muhammadu Buhari would also think as if this sad and sympathetic country had a better yesterday. Taking the most optimistic view, Abacha's approach would have been one of 'live-and-let-live'.
In 1980, Ogunpa flooding happened to Ibadan. No doubt about it: it was a tragedy, with millions of naira worth of goods either destroyed and/or carted away. Lives in their preciousness were also lost. Not unexpectedly, the government's response was swift, but only in terms of jingles and advertorials, not that foodstuff and/or clothing were given to the people. In specific terms, there were no physical interventions as in what could truly touch the people. Instead, eloquent words – that the government would see to the sufferings of the people – were more than expectations. The late Bola Ige, who was the governor of the old Oyo State at the time, was on hand to mitigate the perceived energy of the enemy, notably Adisa Akinloye and Richard Akinjide, who were not only indigenes of the ancient city but also rubbing and defending the ego of Shehu Shagari, the then president of Nigeria. To the victims, nothing came; unfortunately, so!
Somewhere along the line, something important happened, but not in the public glare. The Federal Government intervened with N30 million, and the money was shared. Friends and colleagues watched as government officials of specific calibre started building monstrous houses and buying exotic cars; and they were careless with their mouths. Though the victims documented what Ogunpa took away from them, it was just an exercise in futility. When money came, which took several months due to the shape and size of Nigeria's bureaucratic slip-ups, the people had moved on, obviously without any assistance from anybody. But their children in thecivil service saw what happened and news went round. As at that time, Ige was no longer in government. People saw all those anomalies but there was no way they could push their aggression beyond bottling up the resentment they had for the government and government policies; and it was freely discussed among the people. Again, that's where it ended. After all, there's no sympathy for government money, more so as it belongs to no one. Sad therefore that the handlers of Nigeria's affairs have consistently shown sufficient callousness to the extent that nobody pities them again. Sadder that that policy has been responsible for the depravity in the system, which makes nobody care. The saddest part of it is that it subsists till date, because nobody has attempted to address it.
Look at the parents of the Chibok girls, Leah Sharibu and many others who are still languishing in the terrorists' enclave. Talking seriously, that's sufficient enough to take their faith away from them because, if one has a God who cannot actually save one while one is here, it is useless believing in the afterlife. If one calls on God while one is on earth, and, indeed, He hears but cannot save one, then it is as if one doesn't have a Saviour in the first place! With this sad expression staring us in the face, isn't it time our religious leaders called on God again – if, truly, they know how to call on Him – to come down and rescue those who trust in Him? Isn't it time we beheld His real power, because, for those who truly believe in Him, at no time is His power limited?
The pathetic truth is that those who are leading us on the religious path in Nigeria are unperturbed even as dear fatherland has turned into a fount of uncertainties, a cocktail of misfortunes, a terrible economy and a nation divided. Pastor Adejare Adeboye is fine; Pastor Folorunso Kumuyi is fantastic while Bishop David Oyedepo keeps acquiring jets as if he's buying motorcycles. Remember former President Buhari also rode to Aso Rock on the promise of recovering the Chibok girls. PMB has done his 8 years and gone back to Daura, leaving behind policy summersault, unmet promises, unsettled obligations and, most importantly, the girls at the mercy of Boko Haram and ISWAP terrorists. As things stand, nobody remembers poor Leah who is wasting away in the forest for knowing the God she served or her parents who continue to walk the path of their fate. Still, our spiritual fathers continue to use this same God to make money; and it is as if being a Nigerian is a crime. And we ask: isn't ours a terrible tragedy?
For heaven's sake, how did we get to this pass?
May the Lamb of God, who takes away the sin of the world, grant us peace in Nigeria!
*Concluded.
*Komolafe wrote in from Ijebu-Jesa, Osun State, Nigeria (ijebujesa@yahoo.co.uk)
Mohbad: When the Highly Connected Can Kill and Go, By Felix Oboagwina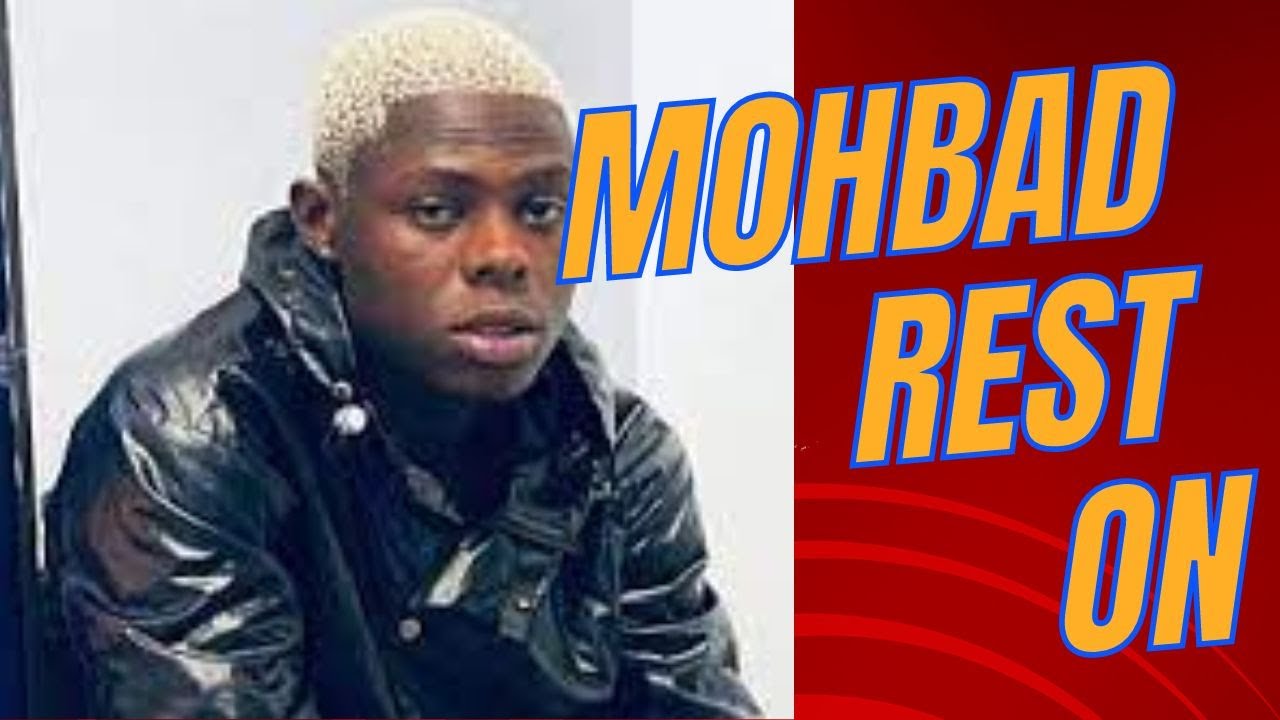 Two highly connected characters have their hands soiled in circumstances climaxing in the tragic death of 27-year-old Afrobeat Rapper and Musician, Mohbad, on September 12.
Sam Larry is one. This music promoter and Lagos socialite flaunted his heavy connection with the high and mighty, climaxing in him posting a selfie with President Bola Ahmed Tinubu recently in Dubai. Far from that being a chance meeting, Sam Larry's video intended to show he belongs in the good books and inner sanctum of Nigeria's President and Commander-in-Chief.
Another high-profile suspect, Naira Marley, joined Sam Larry in a photo op with Lagos State's Governor Babajide Sanwo-Olu. Naira Marley owned the label, Marlian Music, which Mohbad worked for, until the deceased broke away. Additionally, Naira Marley, an unapologetic Marijuana imbiber and propagator, snapped photographs with, and in the office of, the National Drug Law Enforcement Agency (NDLEA) boss, General Buba Marwa, during a courtesy call to the anti-narcotics Czar.
Sam Larry had connections with the powerful Elegushi Royal Family, owners of the Lekki-Ajah axis, in Lagos Island; but these ones disowned him, following the public outcry that greeted Mohbad's mysterious mortality.
Last time anyone checked none of The Presidency, NDLEA or the Lagos State Government has offered any explanation on the relationship between their bosses and the duo fingered for the remote and immediate causes of Mohbad's death.
Something must have precipitated Mohbad (born Ilerioluwa Oladimeji Aloba) rescinding his membership of the Marlian circle. How true are social media claims this Pastor's son was being tempted into a secret cult of narcotics trafficking, but he U-turned?
Dead men can't talk. Thus, whatever made him bolt from the Marlians' clique might just die with Mohbad, including whether it cost him this supreme price. If this was murder, this might just be the perfect crime. As Sam Larry was videoed saying on phone a few moments after news broke that Mohbad had died, "Only in movies will ghosts appear to the living."
However, some Mohbad lyrics painted the late musician as the Prodigal Son making his return to sanity when death cut him short. He broke away from the Marlians stable just last year.
Additionally, he had begun marketing a new name "Imole" (Light). The transition was supposedly to rechristen him from Mohbad, whose guttural pronunciation sounds like the Anglo-Yoruba clause, "Mo bad," for "I am bad." However, he himself interpreted Mohbad to mean Moh (I am) BAD (Bright and Destined).
Sam Larry cum Naira Marley's tribe apparently took badly the loss of the superlatively talented Songwriter, Singer, and Rapper; and like a mad dog gnawing a juicy bone, they would not let go without a fight. And fight they did. Old videos have surfaced, showing Mohbad battered and beaten by Marlian thugs supposedly. One CCTV footage captured Sam Larry wielding a dangerous object as he led guys to attack Mohbad during a recording in fellow musician Zlatan's premises. Zlatan saved the day when he sprang out of a theatrical wheelchair to shield his equally wheelchair-bound guest from an impending beating.
Mohbad severally reported the unceasing assaults to the police. However, those documented reports went unheeded. Were the assailants so socio-politically connected as to make the police ignore Citizen Mohbad's SOS complaints? The deceased lamented that these high-profile assailants blocked promoters from contracting and featuring him in shows. In his lyrics, he spoke of threats these devils made to his father and mother. His father was a poor Pastor- Carpenter and his mother a Petty Trader. What could these commoners do against their son's rich and powerfully connected foes?
All this would afflict even the steeliest of men with depression. It did Mohbad.
Ultimately, the man died. Now authorities have finally rallied round to administer First Aid on a corpse. Police, who ignored his pleas, have opened an investigation. Lagos State set up an enquiry. Governor Sanwo-Olu invited the DSS to set up a probe. The boy's corpse has been exhumed. A coroner's inquest is ongoing.
Assailants, who boasted that dead men would not bite, now know they underestimated their victim. Despite Mohbad being Yoruba, anger-and-sorrow-laden street marches and candlelight processions have broken out at various Nigerian cities massively, and as far as the US, the UK, Canada, Ghana and elsewhere. In fact, some suppose that the overwhelming show of pubic emotions pushed the police out of docility to investigate this death.
However, Mohbad's travails serve as metaphor for the Orwellian Theory of well-connected animals being more equal than others. And that is the story of the Nigerian commoner. He lives in a country where the powerful, the long-legged and the well-heeled trample upon his rights with satanic impunity. The oppressors actually get away with murder. It has made this a nation with myriads of unresolved murders.
Who killed Bola Ige? Who killed Dele Giwa three decades ago? Who killed Funsho Williams? Who killed Marshall Harry? Who killed Simbiat Adedeji?
Who killed Mohbad? One man claimed he saw Mohbad walk into the hospital and the musician even obliged him a double selfie. Yet the hospital claims he was brought in dead. Why is police not hunting for this man? Are authorities unjustly scape-goating Nurse Feyisayo Ogedengbe, initially summoned to give Mohbad home treatment after he supposedly sustained injuries in a scuffle the previous Sunday at his last gig in Ikorodu, Lagos?
Owners of his old record label reportedly maltreated him financially, socially, and physically. Their thugs beat and hurt Mohbad serially. All the while, relevant authorities looked the other way as Mohbad's powerful enemies violated his rights, otherwise guaranteed in all known UN and African Charters. The Nigerian Constitution's Section 33(1) says, "Every person has a right to life." Those foes, also, trampled on Mohbad's rights to dignity, personal liberty, association, and movement. These are justiciable rights. And taken with various violations of the Criminal Code, they must be pressed post-humusly for Mohbad, to teach these brigands and their ilk a lesson.
Such a lesson flows from theAlaaye of Efon-Alaaye, Oba Samuel Adeniran Asusumasa Atewogboye II, and two collaborators, hanged for ritually murdering a 15-month-old baby girl in 1949.Until the hangman's noose dropped around his neck, the Oba undoubtedly believed he belonged to the clique of the untouchables. These usually boast: "I will kill (or beat or hit or injure or damage or rape) you; and nothing will happen."
The same mindset propelled Mohbad's highly connected enemies. They felt their connections would let them get away with murder. This fuelled their impunity.
Maybe they never heard Dele Giwa warn that: "No evil deed will go unpunished; any evil done by man to man will be redressed; if not now then certainly later; if not by man, then by God; for the victory of evil over good is temporary."
While waiting for divine justice, however, judicial justice for Mohbad must happen. Privileged ruffians who feel their strong connection entitles them to beat, kill and go scot-free must learn that they will face the music.
OBOAGWINA IS AN AUTHOR, JOURNALIST AND PUBLISHER, REACHABLE VIA: foboagwina@gmail.com
Police Moves to Establish State-Level CRUs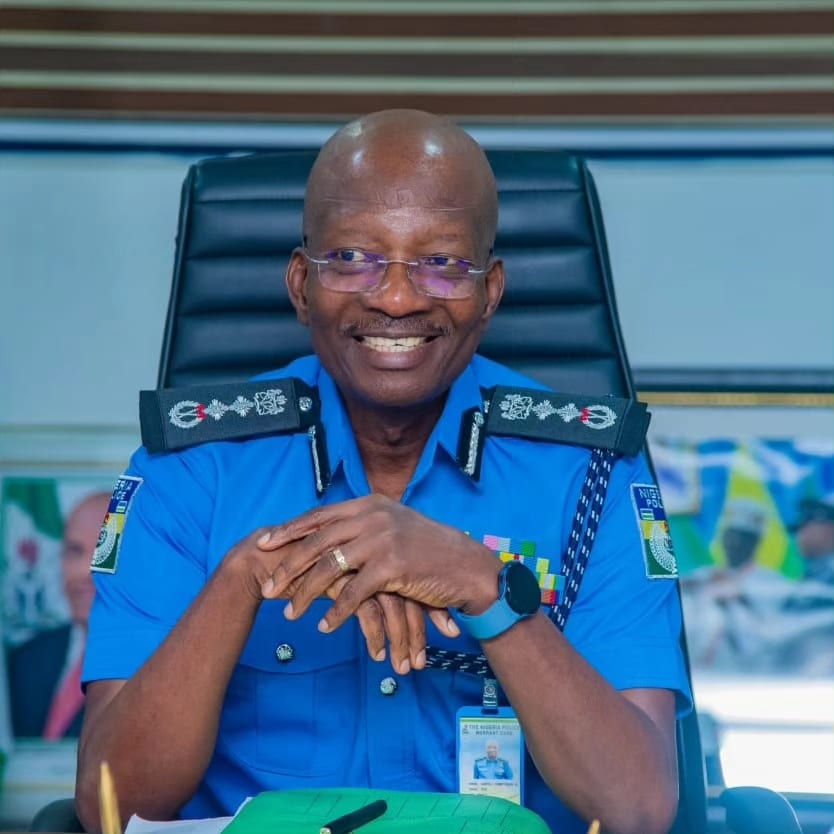 The Inspector General of Police, Kayode Egbetokun has ordered Commissioners of Police across the country to set up Complaints Response Units in their respective commands.
According to a Statement by the Force Public Relations Officer, ACP Olumuyiwa Adejobi, and made available to The Agenda Online, the step is aimed at checking corrupt practices in the Police Force at the state levels.
Please, find the full statement below:
FORCE PUBLIC RELATIONS OFFICER,
FORCE HEADQUARTERS, ABUJA.
In reply, please quote
Ref No. CZ.5300/FPRD/FHQ/ABJ/VOL.6/31 4th August, 2023
The Director of News
…………………………….
PRESS RELEASE
CORRUPT ACTS: IGP RESTRUCTURES, STRENGTHENS MONITORING UNIT, X-SQUAD FOR EFFICIENCY
Orders CPs to Establish CRU in States, Tasks Units on Checkmating Excesses, Improper Behaviour of Police
As Benue, Plateau Gets New Commissioners of Police
Sequel to the receipt of series of complaints and outcry from members of the public against high-handedness, extortion and inappropriate behaviours by Police personnel, the Acting Inspector General of Police, IGP Kayode Adeolu Egbetokun, Ph.D., NPM, has announced a significant restructuring and strengthening of the IGP Monitoring Unit and the X-Squad within the Police Force to ensure greater efficiency, sanity, and accountability. The IGP recognizes the importance of upholding the highest standards of conduct and professionalism among police officers and men and aims to address any excesses or improper behaviour displayed by the police.
In the same vein, the Ag. IGP has directed the Commissioners of Police in charge of State Commands to immediately establish Complaints Response Unit in their respective commands in line with the provisions of Section 131 (1) of the Nigeria Police Act, 2020, to compliment the efforts of the restructured IGP Monitoring Unit and X-Squad for better service delivery.
As part of the restructuring process, both units IGPMU and X-Squad, will undergo comprehensive reforms, including the integration of advanced technologies and training to equip their personnel with the necessary tools to carry out their statutory duties effectively. The Units will be tasked with the crucial responsibility of overseeing and investigating complaints against police officers, ensuring that any misconduct or abuse of power is thoroughly addressed and such reported to the IGP for immediate sanctions, with a view to checkmate inappropriate behaviour among police personnel, most especially indiscriminate extortion of innocent Nigerians along our highways.
The IGP emphasizes that the restructured IGP Monitoring Unit and X-Squad will function independently and impartially, with a commitment to transparency and justice. Additionally, the units will work closely with other internal complaint units and external oversight bodies to foster an environment of accountability and to maintain public trust in the police force. Meanwhile, complaints and relevant information on police actions can be sent via the official email or phone number of the Unit – igpmufhq@npf-c4i.com / 08036242591 or via the Police Complaints Response Unit (CRU) – 08057000001, 08057000002 or 08057000003(SMS/WhatsApp only).
The Inspector General of Police therefore calls upon all police officers to be aware of the wind of change cum paradigm shift, and fully cooperate with the IGP Monitoring Unit, X-Squad and other complaint sections to achieve their mandates without undue interference and hindrance from any quarters; and reaffirms the commitment of the Force to upholding the highest standards of integrity, professionalism, 5and respect for human rights in the discharge of police duties.
Similarly, the IGP has ordered the posting of CP Bartholomew N. Onyeka to Benue State Police Command and CP Julius Alawari Okoro to head the Plateau State Police Command as part of strategic efforts on improving security deployments and leadership in the areas.
ACP OLUMUYIWA ADEJOBI, mnipr, mipra,
FORCE PUBLIC RELATIONS OFFICER,
FORCE HEADQUARTERS, ABUJA.
4th August, 2023