Monkeypox: NCDC develops antiviral treatment regime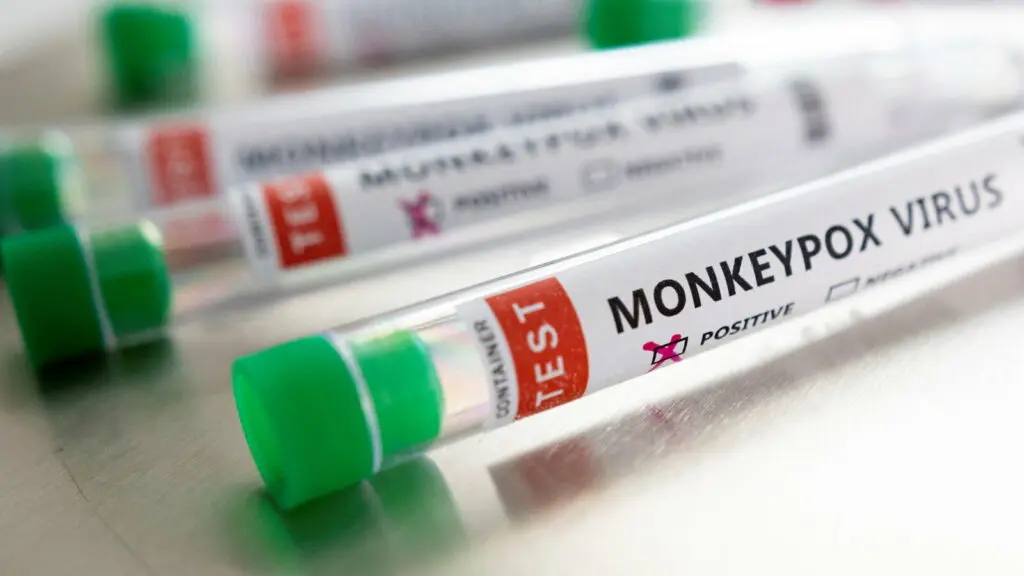 The Nigeria Centre for Disease Control, NCDC, said it has developed a treatment regime which could include the option of antiviral treatment for those at highest risk of having severe complications, hospitalization and even death.
The Director General, NCDC, Dr Ifedayo Adetifa, stated this at the Ministry of Health, bi-weekly Ministerial press briefing hosted by the Minister, Dr Osagie Ehanire, in Abuja.
Dr Adetifa, giving statistics of the casualties suffered so far from the monkey pox outbreak this year in the country, said that, Nigeria has so far recorded 1,180 suspected cases of monkey pox with 482 recorded cases and seven deaths.
He explained that the centre is putting its best foot forward in working on ways to reduce the suffering and death rate in patients suffering from monkey pox attack.
He said "People with immunosuppression fall in that category. People who have dual infection with chickenpox or monkeypox at the same time fall in that category.
"We want to be able to reduce the sufferings in patients and the death rate while working on an integrated, one health approach to bring monkeypox under control,'' he said.
Speaking on Cholera outbreak, Adetifa said, 10,217 cases have so far been recorded with 233 deaths in 31 states and 243 local government areas, giving Nigeria the unpleasant record of the country with the highest number of cholera cases worldwide.
He further disclosed that, cholera infection was recorded everywhere, where there were challenges with water, sanitation and hygiene without difference for neighborhoods that look rich or look developed.
"If you have challenges of water, sanitation and hygiene, cholera is not far behind.
"At the moment, we are about to send rapid response teams to Adamawa, Bornu, Gombe, Jigawa, Katsina and Yobe because of the rapid increase in case numbers,'' he said.
On measles, Adetifa disclosed that a total of 18,000 cases had been confirmed and 234 deaths recorded in 2022.
He added that children under the age of five years are most at risk and that at the moment 40 local government areas had active cases.
He noted that although, measles outbreak is not as highly-reported as other ailments, it is an ailment that causes significant suffering and death in children.
Adetifa, called on parents to endeavor to vaccinate their children against measles as a way to keep it under control.
The NCDC DG, also disclosed that 933 confirmed cases of Lassa fever was recorded in 2022, which makes it two and a half times higher than the number of cases recorded in 2021.
He said there had been 173 Lassa fever deaths in 25 states and 102 local governments with 71 per cent of the deaths recorded in Ondo, Edo and Bauchi states.
Adetifa, speaking on the Ebola outbreak, said there was an on-going outbreak of Ebola in Uganda caused by the Sudan strain of the virus, which had become worrisome because of the West African experience.
He stated that the Sudan strain of Ebola virus was not covered by available vaccines and that there were neither licensed vaccines nor treatments for it.
He assured, however, that all concerned authorities were on high alert given the realities of globalization and the fact that an infection such as Ebola was just a plane flight away from any country.
"We have a bit of reassurance because we have some experience in handling Ebola.
"We have the diagnostic capacity; but we will rather not have it. We would rather not have to respond to it especially with the strain that has no vaccines and no licensed treatments.
"Point of entry surveillance is at a very high level. Passengers travelling from Uganda or who passed through Uganda are being followed up for 21 days to ensure that their health is clear.
"The difference between Ebola and something like COVID-19 is that victims need to be actually sick and symptomatic before they can transmit.
Giving COVID-19 updates, Adetifa said that in more than two years into the outbreak, Nigeria has conducted more than five million tests; confirmed 65,741 cases and 3,155 deaths.
He confirmed that with additional tests, the spread of COVID-19 had slowed down significantly to the odd one here and there.
Adetifa encouraged Nigerians to receive the available vaccines to prevent the emergence of new variants.
The National Primary Health Care Development Agency, NPHCDA, Executive Director, Dr Faisal Shuaibu, represented by the Director, Community Health Services, Dr Usman Adamu, said 55,663,574 persons had received at least one dose of COVID-19 vaccine as at Oct. 9.
He added that the figure represented 49.8 per cent of the eligible target set for the vaccine while 42,851,999 persons, which represents 38.3 per cent of the eligible target had been fully vaccinated.
"About 81,480,282 doses of the COVID-19 vaccines have so far been administered in Nigeria and only 123,202 mild to moderate cases of adverse reactions to the vaccines were recorded with no related death.
"This confirms the fact that the COVID-19 vaccines used in the country are very safe and effective,''
Nigerian scientists fail to win FG's N36m prize for COVID-19, Lassa Fever cure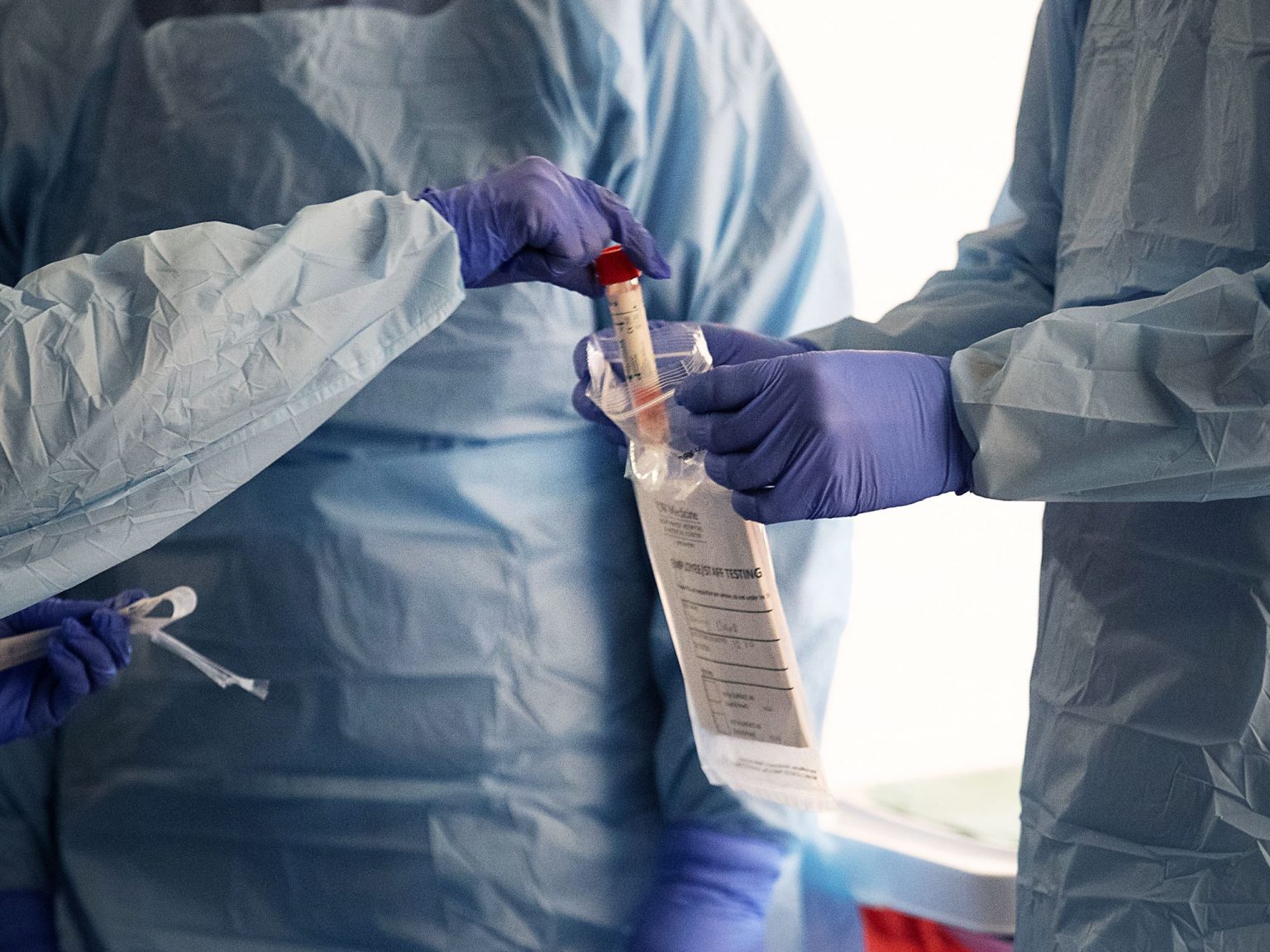 Nigerian scientists and researchers have been unable to claim the N36 million reward offered by the Federal Government for discovering cures for COVID-19 and Lassa Fever, according to checks by DAILY POST. The prize, announced on February 13, 2020, by the then Minister of Science and Technology, Dr. Ogbonnaya Onu, aimed to motivate scientists to find cures for the mentioned diseases. However, as of November 21, 2023, no one has successfully claimed the cash prize.
Dr. Onu had initially challenged Nigerian scientists to find cures for coronavirus and Lassa fever, pledging the N36 million reward for successful discoveries. Despite claims from some individuals and institutions asserting they had found a cure for COVID-19, a committee was set up in May 2020 to review these claims, and the matter seemingly faded away.
The most notable attempt was made by Prof. Maurice Iwu, a former chairman of the Independent National Electoral Commission, who presented a potential cure for COVID-19 in March 2020. However, the cash prize remained unclaimed, and Iwu's efforts did not lead to the development of a cure for COVID-19.
With the departure of the former minister and the change in administration, the N36 million cash prize appears to have been forgotten. The current director of press and public relations in the Federal Ministry of Innovation, Science, and Technology expressed unawareness of the prize, signaling a lack of continuity in addressing the matter.
Prof. Mosto Onuoha, the President of the Nigerian Academy of Science at the time of the prize announcement, indicated that the issue was inconclusive. He mentioned a lack of clarity in the conceptualization of the cash prize, suggesting that there may not have been a well-defined process for submissions and evaluation.
In conclusion, three years after the announcement, the N36 million cash prize for discovering cures for COVID-19 and Lassa Fever remains unclaimed and seemingly forgotten, raising questions about the transparency and effectiveness of the incentive program.
China records nearly 13,000 COVID deaths in seven days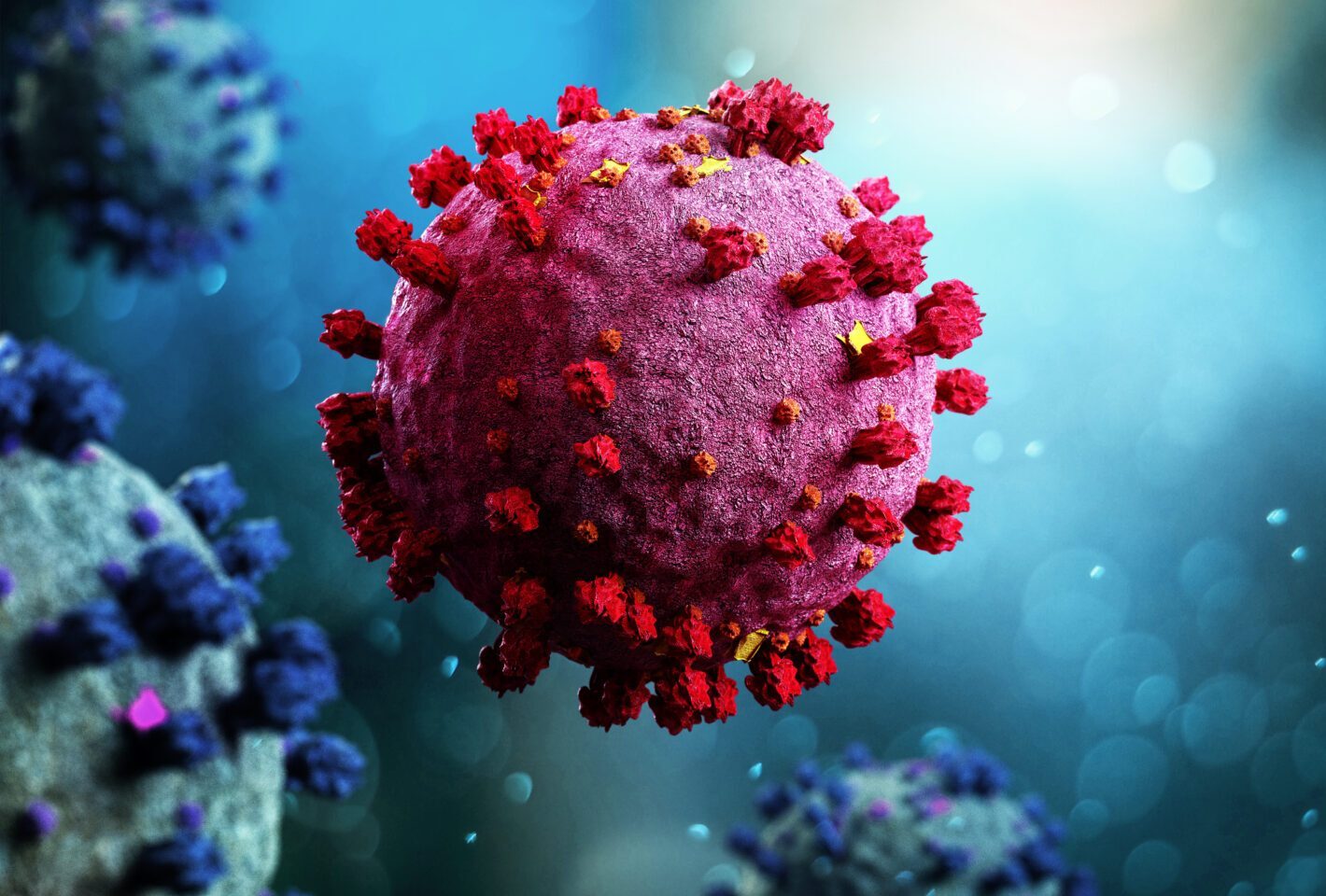 China reported nearly 13,000 Covid-related deaths in hospitals between January 13 and 19, after a top health official said the vast majority of the population has already been infected by the virus.
China, a week earlier, said nearly 60,000 people had died with Covid in hospitals as of January 12, but there has been widespread scepticism over official data since Beijing abruptly axed anti-virus controls last month.
China's Center for Disease Control and Prevention (CDC) said in a statement on Saturday that 681 hospitalised patients had died of respiratory failure caused by coronavirus infection, and 11,977 had died of other diseases combined with an infection over the period.
Airfinity, an independent forecasting firm, has estimated daily Covid deaths in China will peak at around 36,000 over the Lunar New Year holiday.
The firm also estimated that more than 600,000 people have died from the disease since China abandoned the zero-Covid policy in December.
An official from the National Health Commission, Guo Yanhong told a news conference on Thursday that China has passed the peak period of Covid patients in fever clinics, emergency rooms and with critical conditions.
United States To Spend $68m To Fight Malaria In Nigeria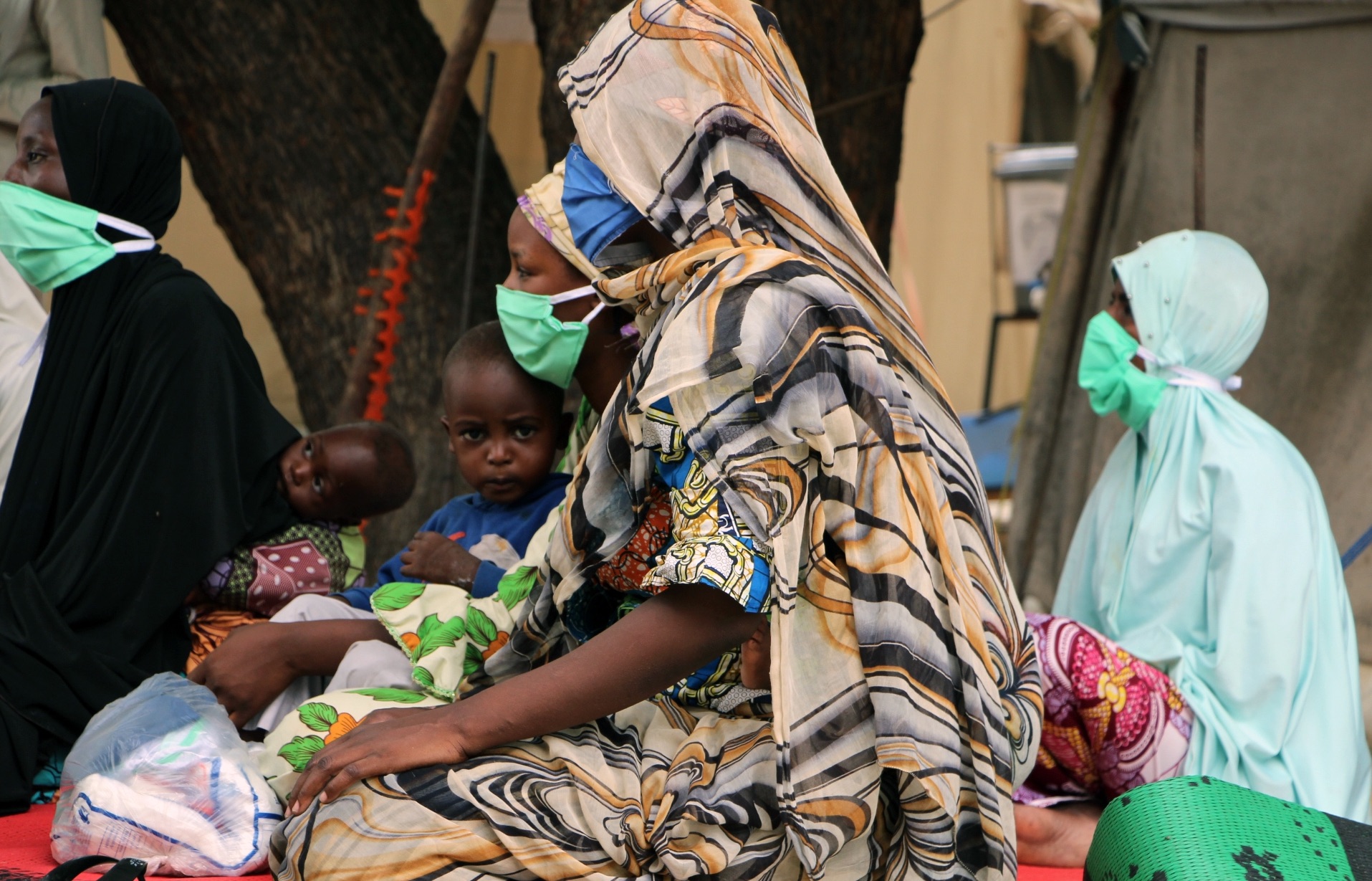 The United States has said it plans to spend $68 million to fight malaria in Nigeria.
A document released in Washington DC on Wednesday said the money would be spent under the Presidential Malaria Initiative (PMI).
The funding will support monitoring activities which include insecticide resistance testing in all 11 PMI focus states and five non-PMI focus States.
The benefiary States include Enugu and Kaduna, Abia, Ekiti, Kogi, Kebbi and Sokoto.
"In addition, PMI will continue to support the procurement and distribution of ITNs through mass campaigns, providing technical support to the country's CY 2024 mass distributions through participation and supporting social and behavior change (SBC) to improve the use and care of ITNs.
"PMI will also maintain the support of streamlined durability monitoring of Interceptor G2 nets (Interceptor G2) in Kebbi State," the statement said. PMI plans to procure 5.6 million Interceptor G2 for mass campaigns in Oyo State".
The statement added: "PMI Nigeria will continue to support activities to strengthen malaria in pregnancy (MIP) services and improve uptake of intermittent preventive treatment for pregnant women
"(IPTp), including: strengthening national and state level MIP coordination structures in collaboration with the Ministry of Health (MoH) Reproductive Health (RH) Division; supporting the revision of MIP guidelines, standard operating procedures (SOPs),
'Training manuals, and job aids to address barriers to uptake of IPTp; and expanding the introduction of the revised guidelines to medical training institutions and other relevant professional associations. PMI will continue to support facility antenatal care (ANC).
"PMI Nigeria will continue to support key case management activities through technical assistance at the federal and state levels, commodity procurement, and facility and community level activities. Activities will include providing updated guidelines for malaria case management, conducting therapeutic efficacy studies, and continuing efforts to establish a national malaria slide bank. With FY 2023 funds, PMI Nigeria will procure 17 million rapid diagnostic test (RDTs), 15 million artemisinin-based combination therapies (ACTs), 350,000 vials of injectable artesunate (IAS), and assorted microscopy supplies, to be distributed to over 5,000 health facilities in the 11 PMI focus states. At the facility level, PMI will continue to support the training of health workers in primary health care (PHC) and secondary health facilities and conduct clinical meetings to increase the quality of malaria case management. At the community level, PMI will expand integrated community case management (iCCM) to four states through the Community Health Influencers, Promoters and Services (CHIPS) Program, including the payment of CHIPS agents,"the statement reads.