Public officers fuel corruption in Nigeria – ICPC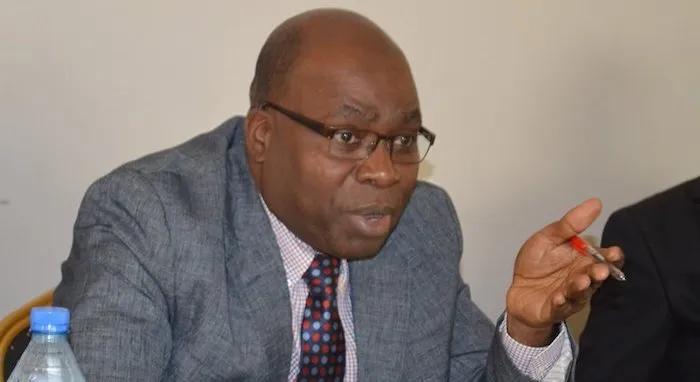 The Independent Corrupt Practices and other Related Offences Commission, ICPC has raised the alarm that money to fix Nigeria is in the country, but being stolen on daily basis and made possible through pervasive systemic or malignant corruption in the country.

According to ICPC, on electronic transactions alone, N24trillion has been transacted between January to June this year, which is always about N50trillion yearly, adding that Corruption in Nigeria is highly systemic or malignant by being carried out in most of the government owned agencies , particularly the revenue generating ones .

Speaking on Wednesday in Abuja as Guest Speaker at the 2 – day Capacity – Building Workshop organized for members of the House of Representatives Committee on Anti – Corruption and Military Officers by the National Institute for Legislative and Democratic Studies ( NILDS) , Chairman of ICPC, Professor Bolaji Owasanoye declared declared that from 19 of such agencies, he disclosed , ICPC intercepted N181million attempted to be diverted or stolen by corrupt public officers between January and June this year, saying " we are not in short supply of anti – corruption legislations but grossly in short supply of integrity.

"If not for lack of integrity from affected public officers, Nigeria has enough anti – corruption agencies or institutions to stem the tide of systemic corruption.

" Aside ICPC and the Economic and Financial Crimes Commission ( EFCC) , public institutions like the Bureau for Public Procurement ( BPP), the Central Bank of Nigeria ( CBN) and 45 others are anti – corruption regulatory bodies.

"The CBN is an anticorruption gatekeeper, the Infrastructure Concession and Regulatory Commission, ICRC is an anticorruption gatekeeper…I could go on, many of them like that, if you aggregate them, you would get like about 50.

"Most regulatory bodies also play anticorruption role. Virtually, all professions are regulated…and every unethical practice that is carried out by these professionals is already prohibited by their rules, so we are not in short supply of anti-corruption institutions but what we are in short supply of, is integrity. We have a generous supply of hypocrisy, and we also deceive ourselves.

" But despite the required legislations or laws to fight the cankerworm, lack of integrity and political will from those saddled with running of the agencies , make corruption to be so pervasive in the country.

" Unfortunately since corruption erodes capacity of state or government, to provide welfare for the people , is also fueling and aggravating insecurity in the land.

" If corruption is fought to standstill by all relevant agencies and public officers , it will be discovered that the money to fix Nigeria , is in Nigeria and not elsewhere because N24trillion was spent on monitored electronic transactions alone among Nigerians within Nigerians from January to June this year, which runs to about N50trillion yearly.

"Corruption is an existential issue for us as a country, and so, we need to have conversation around it."

The ICPC boss who noted that factors like weak legislative oversights by relevant committees of the National Assembly , contracts variations and duplications by MDAs, tax avoidance , evasion and underserved waivers etc are the channels through which corrupt practices are carried out in Nigeria, however blamed his colleagues in the legal profession, who at times would be acting for clients against the Commission, who are serving public servants involved in corrupt practices of using public funds for execution of projects through companies they have interests in.
Vanguard.
NiMet forecasts 3-day sunshine, haziness from Sunday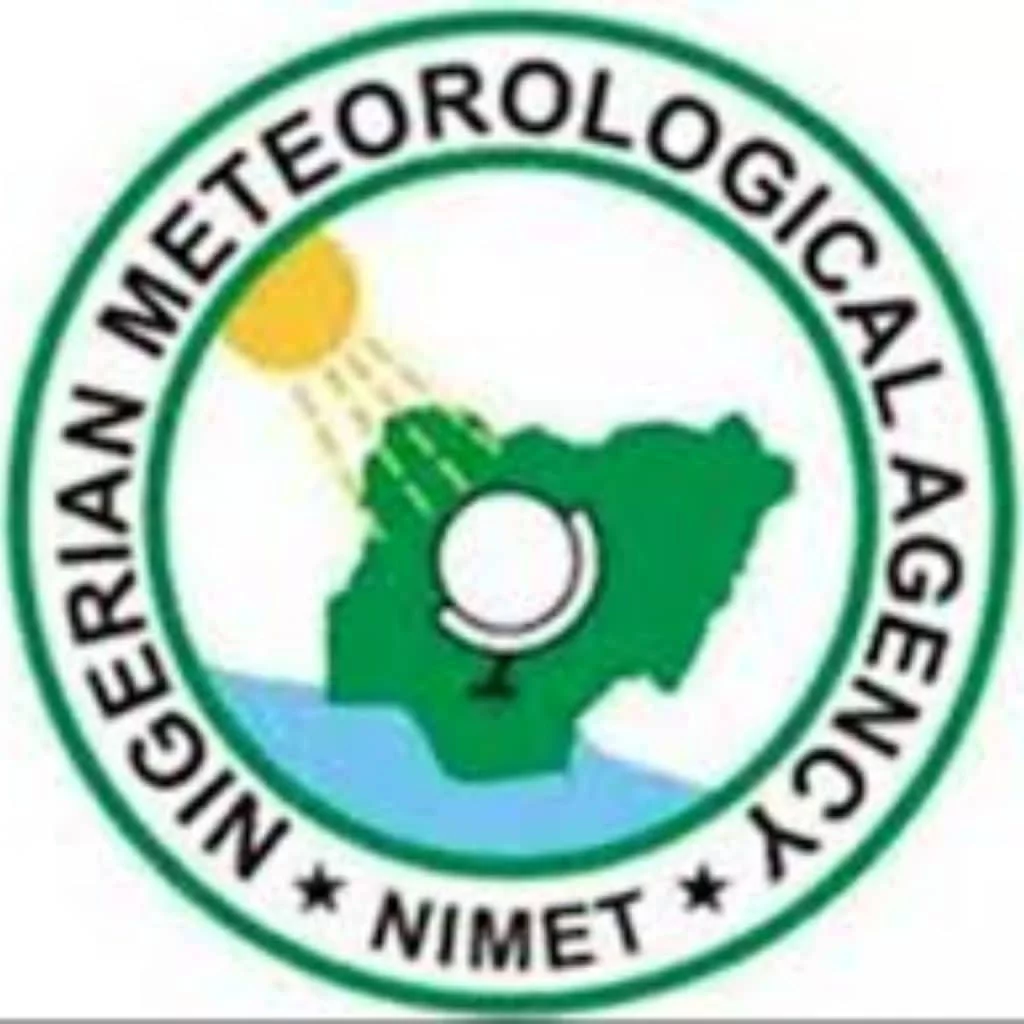 The Nigerian Meteorological Agency (NiMet) has forecasted a period of sunshine and haziness from Sunday to Tuesday across the country. According to the weather outlook released on Sunday in Abuja, NiMet predicts sunny skies in a hazy atmosphere over the northern region during this forecast period. The North Central region is also expected to experience sunny skies in a hazy atmosphere.
In the Inland states of the South, NiMet anticipates cloudy skies with spells of sunshine. Coastal cities are expected to have cloudy skies with the possibility of thunderstorms over parts of Edo, Ondo, Imo, Ebonyi, Delta, Bayelsa, Rivers, Akwa Ibom, and Cross River states during the afternoon and evening hours.
Dust haze is foreseen over the northern region on Monday, while the North Central region is expected to experience sunny skies in a hazy atmosphere. The Inland states of the South and coastal cities are predicted to have cloudy skies with spells of sunshine, along with the likelihood of morning mist over Delta, Bayelsa, Lagos, Cross River, and Akwa Ibom. Thunderstorms are expected later in the day over parts of Rivers, Bayelsa, and Akwa Ibom states.
On Tuesday, NiMet forecasts dust haze with a visibility range of 2km to 5 km over the northern region. The North Central region is expected to experience dust haze as well. In the Inland states of the South and coastal cities, cloudy skies with spells of sunshine are anticipated.
NiMet issues a cautionary note about dust particles in suspension and advises the public, especially individuals with respiratory issues, to take necessary precautions. The agency also warns of the potential for moderate to heavy rainfall leading to flash floods and advises the public to exercise caution. Strong winds are likely to precede and accompany thunderstorms, and disaster risk managers, agencies, and individuals are advised to be proactive during the rainy season.
Finally, NiMet advises airline operators to obtain updated weather reports from its office for effective planning in their operations.
Kaduna bombing: Senators donate December salaries to victims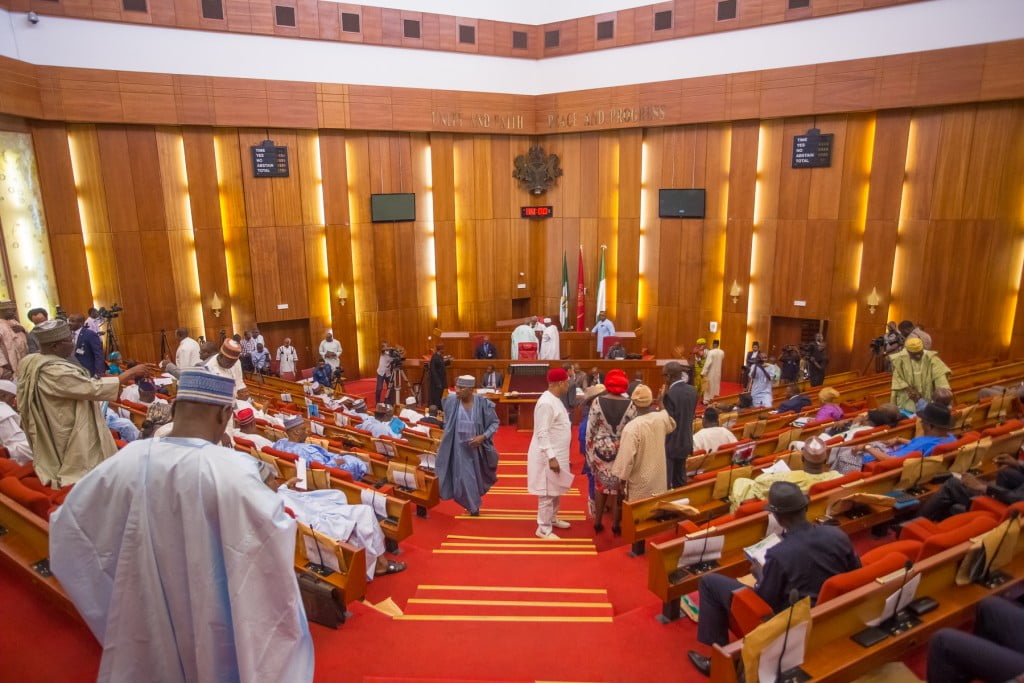 Each of the 109 senators in the Federal Republic of Nigeria has contributed their December salaries to assist the victims of the recent bombing incident in Kaduna that occurred last Sunday. The Deputy President of the Senate, Senator Barau I. Jibrin, made this announcement on Sunday during a visit to the Kaduna State Government House, leading a prominent delegation of Senate members. The delegation was welcomed at the Government House by Governor Uba Sani. Further information will be provided soon.
ECOWAS meeting holds in Abuja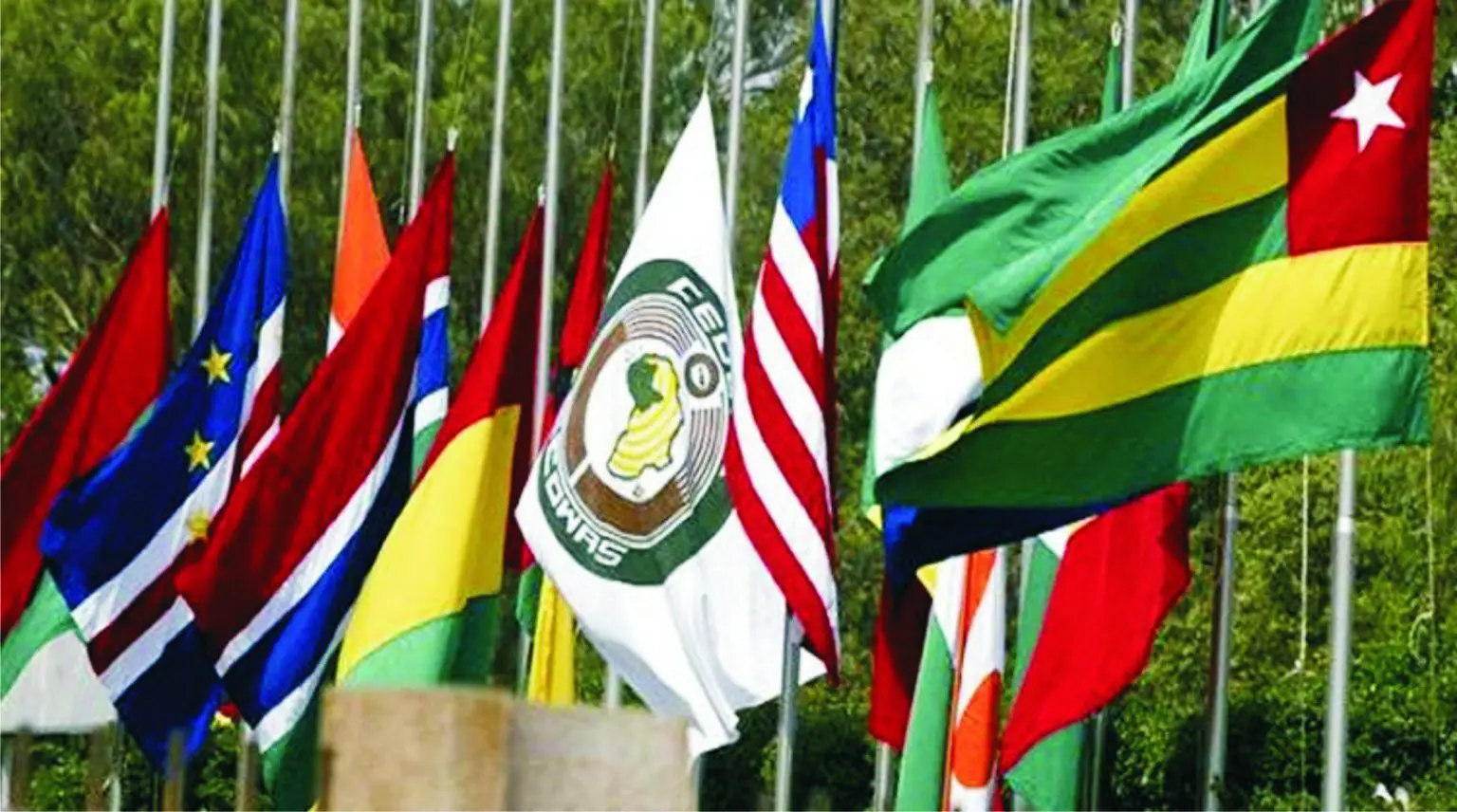 The 64th Ordinary Session of the Economic Community of West African States (ECOWAS) Heads of State and Government is currently taking place in Abuja, Nigeria. President Bola Tinubu of Nigeria is set to chair the session, which is being attended by leaders from the 15-member block.
According to reports from the News Agency of Nigeria (NAN), countries such as Ghana, Liberia, and Sierra Leone have already gathered at the venue, the Banquet Hall of the Presidential Villa in Abuja. Other member states present include Benin, Gambia, Togo, Cape Verde, and Senegal.
In addition to the Heads of State and Government, the meeting is being attended by the ECOWAS Commission and other stakeholders, including former President Goodluck Jonathan, the U.S. Lead diplomat for Africa, Molly Phee, the African Union (AU), and the UN Secretary-General Special Representative for West Africa and the Sahel, Leonardo Simao.
The agenda for the end-of-year meeting includes a comprehensive review of decisions and agreements previously made by the body. This encompasses topics such as the adoption of the ECO as a common currency for the region. The regional body will also deliberate on issues such as the recent coup d'etats in Niger, Burkina Faso, Mali, and Guinea.
Furthermore, the meeting will address concerns related to climate change, democracy, bilateral relations, and the African Continental Free Trade Agreement.