Tech firm celebrates foremost Nigerian Physicist, P.N Okeke on birthday, extends avenue for Nigerians to appreciate him, others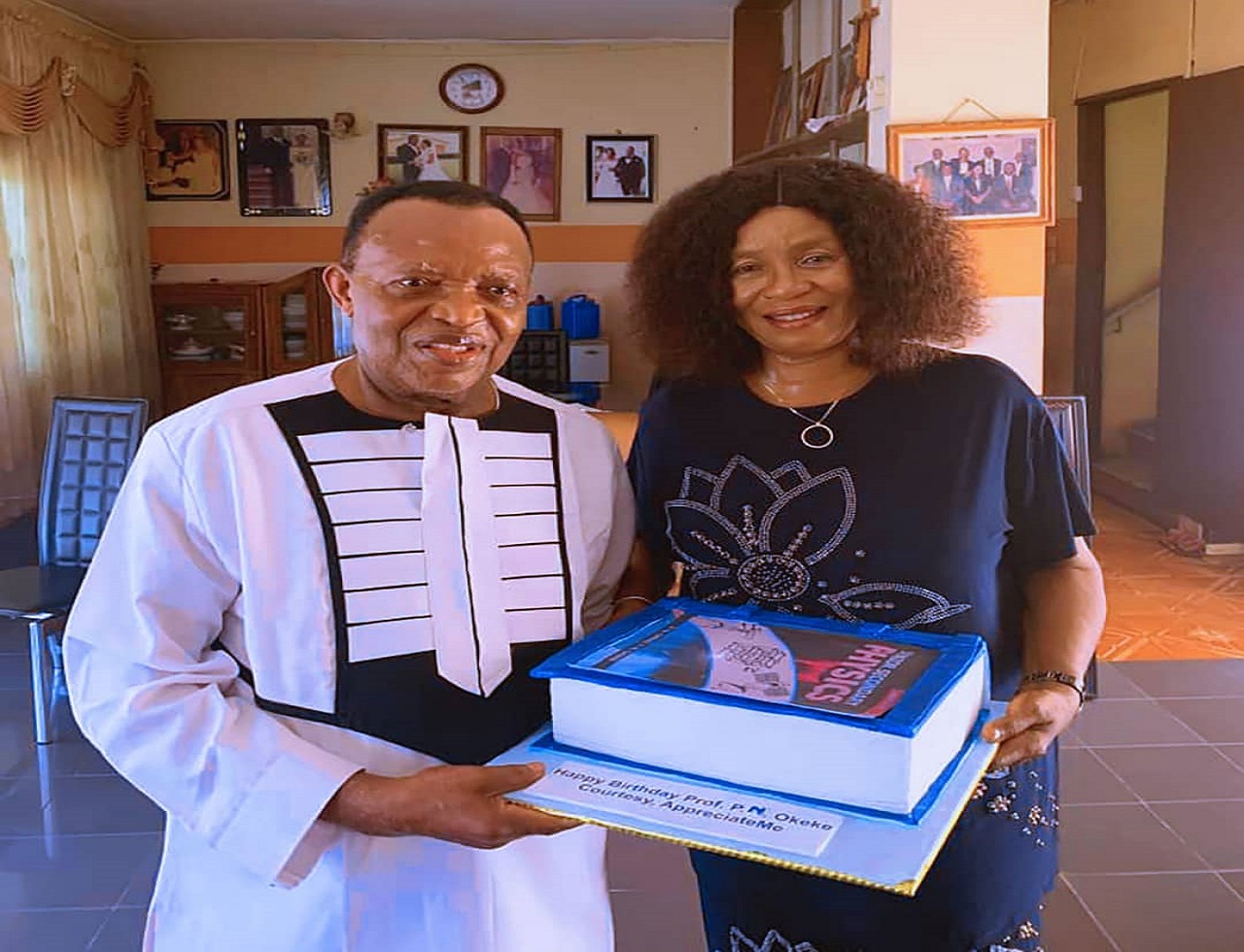 AppreciateMe, an indigenous technology firm whose core is centered around celebrating and appreciating people – especially persons who have contributed and those who contribute to the advancement of society through their disciplines or area of concentration – with tangible gifts in cash and vouchers, has called on all Nigerians to join and appreciate renowned Nigerian physicist, Professor P.N Okeke.
The Client Service Manager of AppreciateMe, Vennesa Emonyon, shared these thoughts when she inspired her team to a courtesy visit to Professor P.N. Okeke in his home in Nsukka, Enugu state on Monday, October 31. She said the visit was further buttressed by a social media post that called for people to celebrate deserving icons.
"Appreciation is what we stand for at www.AppreciateMe.me. Our team decided to appreciate Professor Okeke; Nigeria's renowned Father of Physics and Astronomy, by delivering our gift to him and putting his AppreciateMe link up on our social media platforms for others who have benefited from his wealth of knowledge to do the same through this https://appreciateme.me/apm/PNOkeke platform," she said.
Vanessa stated that the AppreciateMe platform is for everyone – every single person creating value in all works of life can make a free signup on www.appreciateme.me to be appreciated tangibly just the way the popular singer Davido was reported to have got 200,000,000 million Naira from fans last year for his birthday.
"The choice of using AppreciateMe is beneficial in that it is a service that is focused on getting anyone to be appreciated. It is so easy to use, time conserving and set to deliver appreciation instantly – as soon as a sign up is completed. It can be used to receive cash or gift appreciation from birthdays, celebrations, festivities and even content generation," she said.
She added that "As we all join hands to appreciate Professor P.N. Okeke in his lifetime, the stage is also set for you, regardless of what you do.
In his remark, Professor Okeke expressed deep appreciation for the gesture and reciprocated by offering the team copies of the latest revised edition of the renown Senior Secondary School Physics that science students dubbed Okeke. The professor also went ahead to clarify that 31st of October is his actual birth date as opposed to the 30th, being circulated online, even on Wikipedia. To find out more, partake in the regular promotions on AppreciateMe, or to be featured/nominated for appreciation, do follow @AppreciateMeofficial on Instagram, YouTube and LinkedIn; @appreciateme_me on Twitter and @appreciateme.meofficial on Facebook. You can also reach out to the team via email on: answers@appreciateme.me Or call @ +2347018339127.
Troops kill 52 terrorists, arrest ISWAP leader in Bauchi – DHQ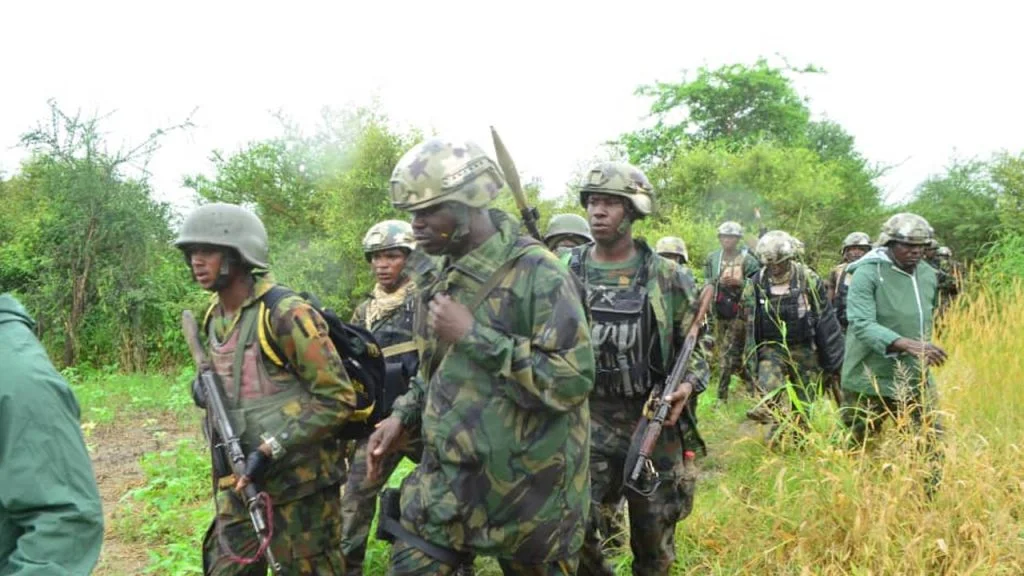 The Defence Headquarters (DHQ) has reported that a joint operation involving Nigerian military troops and Department of State Services (DSS) operatives resulted in the elimination of 52 terrorists and the apprehension of a leader of the Islamic State West Africa Province (ISWAP) in Bauchi State.
The ISWAP leader was captured in a sting operation at Tarum, a village outside Bauchi Metropolis, as disclosed by Maj.-Gen. Edward Buba, the Director of Defence Media Operations, in a statement on Friday.
While the DHQ did not disclose the name of the arrested ISWAP leader, it revealed that the individual held a significant role in the North Central and North West zones.
The military high command emphasized that targeting terrorist leadership is crucial in ensuring the safety and security of citizens, with ongoing operations consistently diminishing the fighting force and capacity of these groups.
Maj.-Gen. Buba noted that Nigerian Air Force airstrikes played a key role in destroying terrorist leaders' enclaves in the North West and North Central zones in the past week.
The week's operations resulted in the neutralization of 52 terrorists, the arrest of 204 individuals associated with terrorism, and the rescue of 234 kidnapped hostages. Additionally, in the South-South zone, troops recovered stolen crude oil and illegal refined products, destroyed various equipment and sites used for illegal activities, and seized a substantial amount of weapons, ammunition, vehicles, and other items associated with criminal operations.
'Stop making police officers' wives widows' – Arase decries killing of cops in South East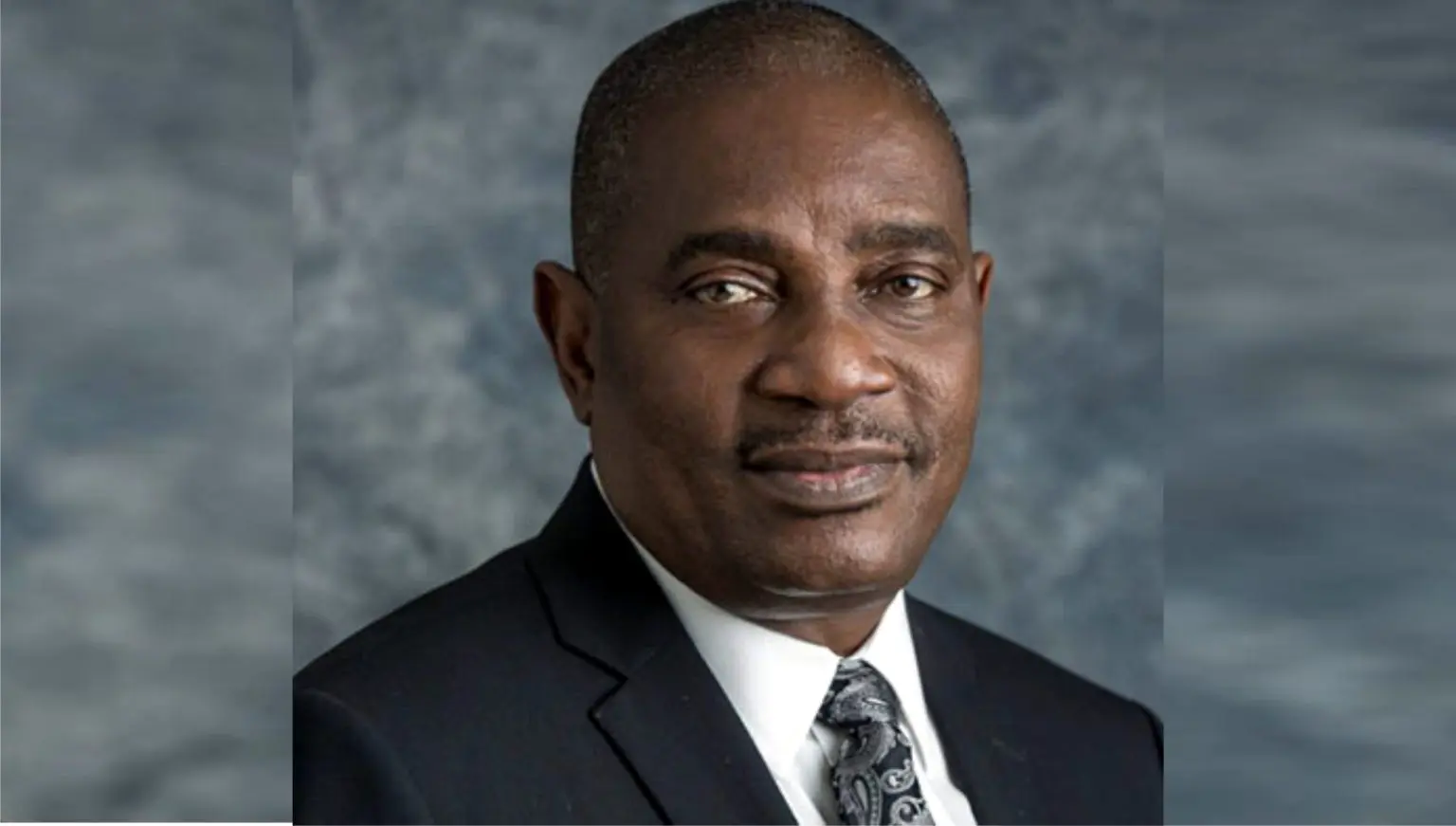 Solomon Arase, the Chairman of the Police Service Commission, has expressed distress regarding the escalating violence against security personnel, particularly police officers, in the South East region.
The former Inspector General of Police highlighted the growing number of police officers' wives becoming widows due to attacks by gunmen in the area. In a statement by Ikechukwu Ani, Head of Press and Public Relations, Arase conveyed his apprehension during a courtesy visit by leaders of Ohanaeze Ndigbo, Federal Capital Territory (FCT) chapter, in Abuja.
Arase emphasized that it's essential to communicate to the assailants that the police are not their adversaries and have committed no wrongdoing. He lamented the loss of numerous serving officers in the South East, urging the perpetrators to recognize the police as friends and cease making widows out of officers' wives, who are essentially their sisters.
Furthermore, Arase assured that the Commission has addressed the perceived marginalization of the South East in police representation nationwide.
Elder Onwu Arua, the leader of the Ohanaeze delegation, expressed concern about the lack of interest among people in the South East regarding the ongoing police recruitment exercise. He urged the Police Service Commission to devise strategies to address this issue.
IPOB alleges pressure on Gov Mba to blackmail Supreme Court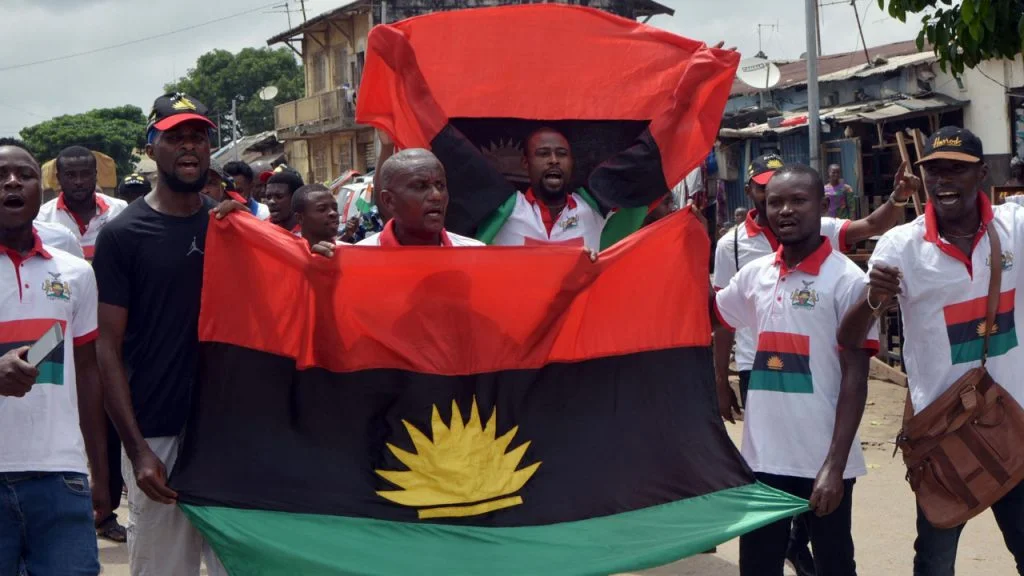 On Friday, the Indigenous People of Biafra (IPOB) alleged that Governor Peter Mba was facing pressure from "Aso Rock" to discredit the Supreme Court ahead of the judgment on its leader, Nnamdi Kanu, scheduled for December 15. IPOB based this claim on Mba's characterization of the group as a proscribed organization, a statement he made after visiting President Bola Tinubu at the Presidential Villa in Abuja.
IPOB cautioned the governor against making a "costly mistake" by using the group's name to gain favor from Tinubu's administration. In a statement by Powerful, a spokesperson for IPOB, it was emphasized that Mba's comments were deemed reckless and unguarded. The statement alleged that Mba, under pressure from the federal government, accused IPOB of being responsible for the sit-at-home protest and insecurity in the Southeast.
The statement pointed out that Mba had previously condemned Simon Ekpa, who was associated with the enforcement of the Monday sit-at-home. IPOB expressed skepticism about the governor's motives and suggested that his statements were influenced by the Tinubu administration.
IPOB urged the public to dismiss the governor's remarks, describing him as a "cowardly governor" making unfounded accusations. The statement reminded Mba that IPOB is not easily intimidated and warned against attempting to use the group's name for political advantage.
The statement concluded by calling on the Nigerian Supreme Court Justices not to succumb to blackmail, urging the release of Nnamdi Kanu, who was acquitted by the Court of Appeal. IPOB reiterated its commitment to the cause of self-determination and emphasized that the movement would not yield to blackmail or pressure.