Detention: Naira Marley, Sam Larry sue magistrate, police, demand N40m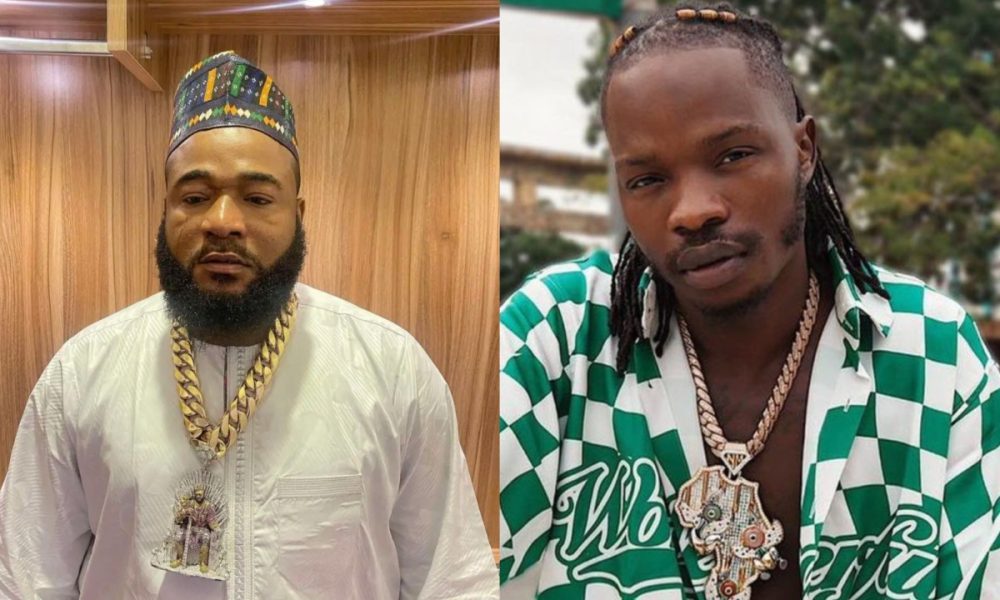 Nigerian musician Naira Marley, whose real name is Abdulazeez Fashola, and his associate Samson Eletu, also known as Sam Larry, have taken legal action against Lagos State Magistrate Adeola Olatunbosun and the police. They have initiated a fundamental rights lawsuit in the Federal High Court in Lagos in order to contest their prolonged detention regarding the death of singer Ilerioluwa Aloba, better known as Mohbad.
In this lawsuit, Sam Larry and Naira Marley are seeking damages of N20 million each from the defendants. Represented by their lawyer, Olalekan Ojo (SAN), they are asking the court to declare that their ongoing detention at the Homicide Section of the Lagos State Police Command, Panti, since October 4, 2023, constitutes a violation of their rights.
The affidavits submitted along with their legal actions state that their problems began between October 3 and 4, 2023, when they were apprehended by the police on suspicion of their involvement in the death of Ilerioluwa Aloba, also known as Mohbad. On October 4, 2023, the Commissioner of Police sought a court order from the Magistrates' Court in Yaba to detain them for 30 days.
Chief Magistrate Adeola Olatunbosun granted the police's request, allowing them to be held for a period of 21 days in police custody. This 21-day detention order, granted by Chief Magistrate Olatunbosun, expired on October 26, 2023, and has not been extended.
Guinness World Record: Hilda Baci reacts as Irish chef breaks her record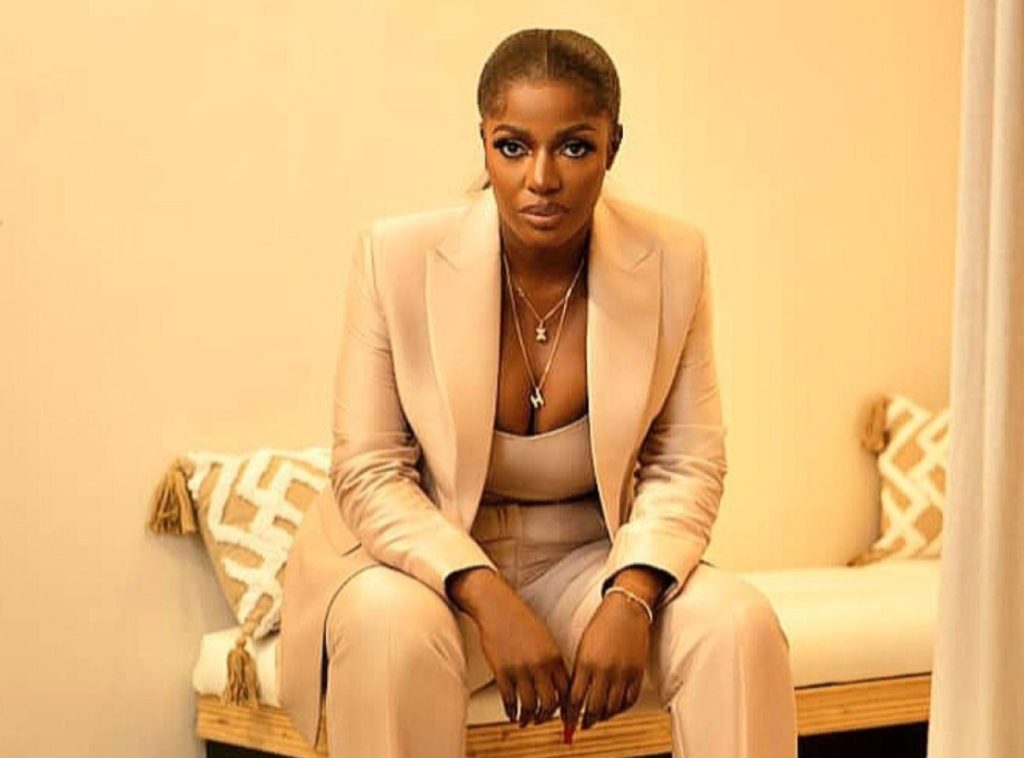 Nigerian celebrity chef Hilda Bassey has responded to the news of Irish chef Alan Fisher, who is based in Japan, breaking two Guinness World Records for the longest individual cooking marathon. Alan Fisher, an Irish restaurant owner and chef, set these records on Monday.
Fisher achieved a remarkable feat by cooking continuously for 119 hours and 57 minutes, surpassing the previous record held by Nigerian chef Hilda Baci, who had cooked for 93 hours and 11 minutes earlier this year. In addition to this, he also broke the record for the longest baking marathon, where he baked for 47 hours and 21 minutes, surpassing the previous record of 31 hours and 16 minutes.
In response to these accomplishments, Hilda Baci took to her social media page to extend her congratulations. She wrote, "Huge congratulations to Alan Fisher! Achieving 119 hours and 57 minutes is a remarkable accomplishment, and I wish him all the best as the new world record holder."
Step-by-Step Guide To Apply For Canada's 2024-2026 Immigration Levels Plan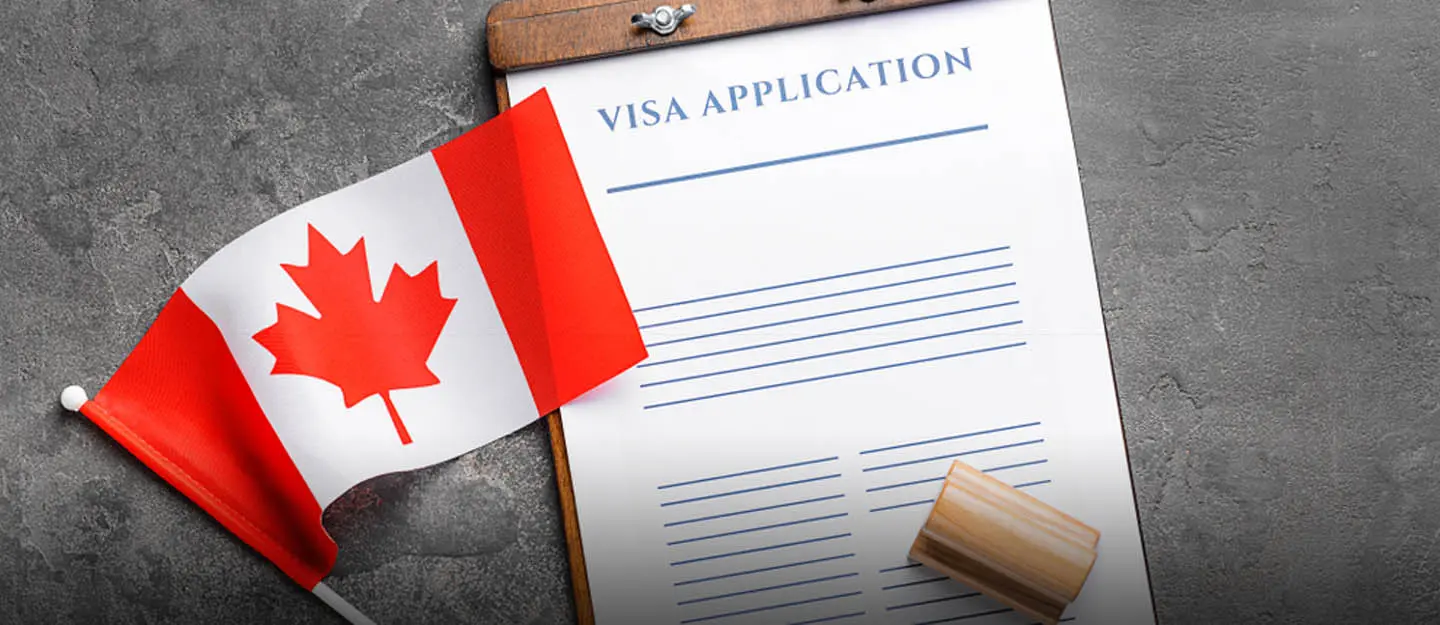 The Canadian government has released a new plan for how many immigrants it will allow into the country over the next four years. The plan aims to welcome over 465,000 immigrants in 2023, 485,000 in 2024, and 500,000 in each of 2025 and 2026.
The plan also includes targets for different categories of immigrants. For example, the government plans to sponsor 82,000 spouses, partners, and children in 2024, and 84,000 in each of 2025 and 2026. It also plans to sponsor 32,000 parents and grandparents in 2024, and 34,000 in each of 2025 and 2026.
The government will also admit a certain number of immigrants under its federal high-skilled program and caregiver program. In 2024, the government plans to admit 110,770 immigrants under these programs, and 117,500 in each of 2025 and 2026.
To apply for immigration to Canada, potential immigrants must first find out if they are eligible for one of the Express Entry programs. They can do this by answering a few questions on the Immigration, Refugees and Citizenship Canada (IRCC) website.
If they are eligible, they can submit their profile to the Express Entry pool. Their profile will be ranked using the Comprehensive Ranking System (CRS). The candidates with the highest CRS scores will receive invitations to apply for permanent residence.
If you are invited to apply for permanent residence, you will have 60 days to submit your application. You will need to provide documentation such as your passport, language test results, proof of education, proof of funds, police certificates, medical exams, and birth certificates.
2024: Intra-City Roads, Recruitment of Pry School Teachers Our Priority – Makinde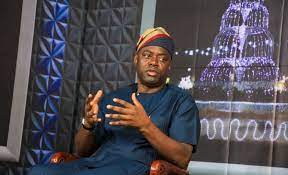 Oyo State governor, 'Seyi Makinde, said on Monday that the government would move to fix about 100 kilometres of internal roads in Ibadan, the state capital and that once it is able to succeed with that, the effort would be replicated across the state.
He also expressed the readiness of his administration to kick-start the process for the employment of primary school teachers to fill the gap left by the secondment of teachers to secondary schools and retirements.
This was as the governor called on residents of Olodo Area of Ibadan to be patient with the government, promising that the collapsed Olodo Bridge would be fixed, but that all the proper things needed to be done so as to have a lasting solution.
Governor Makinde gave these indications while responding to contributions from stakeholders at the Stakeholders' Consultative Meeting on the 2024 Budget, held at the Gamaliel Onosode Hall, International Conference Centre, University of Ibadan.
Earlier, Commissioner for Budget and Economic Planning, Professor Musibau Babatunde, had noted that the state government introduced the stakeholders' engagement with a view to developing budgets that meet the yearning of the people, adding that the initiative had been helpful in producing a bottom-up approach to development in the state.
He equally stated that the inputs of the people of the state captured in the 2023 Budget were being implemented, and that the performance of the 2023 Budget had reached 75 per cent.
Describing the stakeholders' meeting as very important, Governor Makinde called on residents of the state across the seven zones to come out and tell government representatives the developments they want in their areas.
He said: "I would love to thank everyone here for giving out your time and bringing up issues, whether they are palatable or not. I am already committed to this feedback mechanism and we will make the time and give you that assurance."
Addressing a contribution on education infrastructure, the governor said the administration did an audit and found that it would require close to N46 billion to fix the infrastructure gap in the schools.
He noted that though his government had spent about N10 billion on building school infrastructure in the last four years, it is obvious that the challenges in the sector needed more efforts and that the government would do more, even in the face of limited resources.
"Since this is a stakeholders' engagement for the 2024 budget, let me say this; for four years that I have been here, we have been paying the SUBEB/UBEC counterpart fund. But all the projects done under SUBEB/UBEC are around N2.5bn per year. So, quite frankly, within these last four years, maybe we have spent N10 billion on SUBEB.
"We carried out an exercise and found out that we require close to N46 billion to fix our schools. On the repair of the leaking roofs, chairs, and other things, we are looking at solutions but one thing that I will ask the Commissioner for Education to push for in the 2024 budget is extra money over and above what we can get from the SUBEB/UBEC effort. To bridge this gap, we need to spend at least N12bn every year, and let us see how far we can go so that we can start fixing those schools."
Governor Makinde, who declared that his government's renovation of the Primary Health Centres had been successful and that it remained the best in the country, said the government would have completed the renovation of all 351 PHCs by 2024 and that it would also see to the staffing and equipment of the centres.
"On primary health care centres, yes, we had an issue with the implementation of the project because we didn't achieve what we set out to achieve. It is a difficult venture really. There is no state in Nigeria that has succeeded in tackling this. Actually, the best that anyone has ever achieved in this country is what we have achieved in Oyo State on the issue of PHCs. But, to us, the best outcome is what we will accept.
"So, we will take another stab at it because we have the money. We have been to PHCs about four times and most of the bottlenecks we have will be addressed.
"I think a fully functional, developed category 3 health care centre will happen. Before this exercise next year, by the grace of God, we should have been done with the 351 category 3 PHCs in Oyo State. Equipping and staffing them also will be sorted out. We know it is a big challenge. Though we have done a few things we have not achieved what we planned to achieve. So, it has been noted and I will also advise the Commissioner for Budget to pay special attention to it to ensure much more is added to the budget," he said.
The governor equally promised to give further attention to youth development, saying the government will continue to remain loyal and committed to its youths.
He said: "From the youth representative, you spoke about employment and skill acquisition. Of course, we did that under Omituntun 1.0 when we sent some of our youths to Nasarawa State to learn modern agri-business techniques.
"Some of them are excelling while some need support to break out and under the SAfER package, we already have N1 billion; N500 million for agripreneurs and N500 million for small scale businesses.
"In the 2024 budget, you will have at least N1bn. It should be something that we will keep moving but you need to encourage yourselves to get organised. The only way you can get benefits from what the government is trying to put on the table is to be prepared to work very hard as there is nothing that is free to get."
Responding to a contribution from the Civil Coalition for Good Governance about the environment and sanitation, the governor said the sanitation laws will be enforced going forward.
He, however, declared that it is better for residents of the state to do things properly so that the government will not need to spend money that can be put to other use on enforcement of sanitation laws.
"I want to let you know that enforcement also costs money. If I want to arrest those disposing of refuse on the medians of our road, the government needs to fund the process because we will have to pay those who will arrest offenders. So, if our people will do things properly, we will spend less money on enforcement.
"I must also say that I have made up my mind on this. Before this month runs out, all the people at the entry points into this state should be warned not to break the rule on sanitation law. All of that will go and we will put in the resources for the implementation."
Other issues addressed by the governor included the funding of the agency for people living with disability, infrastructure and other sectors, with the governor insisting that the administration would leave no stone unturned in its bid to make life better for residents of the state.
Signed
Sulaimon Olanrewaju
Chief Press Secretary to the Oyo State Governor
September 5, 2023.