IMF warns African countries over economic ties with China as Nigeria's Chinese debt rises to $4.73bn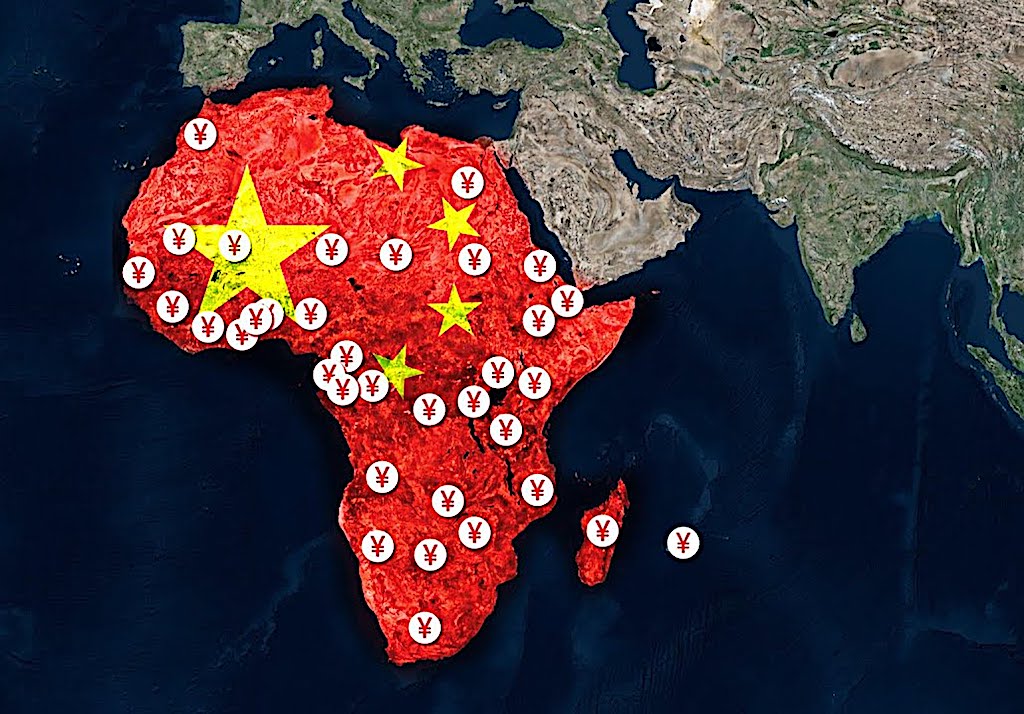 The International Monetary Fund (IMF) has issued a warning to Nigeria and other Sub-Saharan African countries regarding the potential risks associated with their close economic relationships with China. This warning comes at a time when reports indicate that Nigeria's debt to China has increased to $4.73 billion as of June 30, 2023, up from $3.93 billion as of June 30, 2022.
The debt owed to China primarily consists of concessional loans that the Nigerian government secured to fund various infrastructure projects, including power generation, railways, water supply, airport terminals, agricultural processing, and communication.
China has become a significant economic partner for Nigeria, with bilateral trade between the two countries increasing substantially in recent years. Nigeria is now China's third-largest trading partner in Africa, and China is Nigeria's largest source of imports.
However, the IMF's latest Regional Economic Outlook, released in October 2023, expresses concerns about the vulnerabilities that Sub-Saharan African countries, including Nigeria, may face due to their close economic ties with China. The IMF points out that the recent slowdown in China's economic growth could have adverse effects on its trading partners in Sub-Saharan Africa, including Nigeria.
The IMF notes that while China has been a major source of funding for infrastructure projects in African countries, particularly Nigeria, there are potential risks associated with this economic relationship. China's changing economic landscape, slower growth, and reduced risk appetite have led to concerns about the future of financial support for African nations.
In addition to concerns about the amount of Chinese loans extended to Sub-Saharan African countries, the IMF highlights issues related to China's foreign direct investment (FDI) in the region. The IMF cautions that China's shift away from direct infrastructure financing toward more trade credit could impact African countries' debt vulnerabilities.
The IMF also raises concerns about the terms and conditions of Chinese loans, including the use of natural resources as collateral. It notes that there is a lack of standardization and transparency in public debt documentation because Chinese lenders do not consistently document loans to individual overseas borrowers, leading to data gaps.
Sub-Saharan African countries that are already in debt distress or at high risk of debt distress account for a significant portion of their total public debt owed to China. Debt restructuring negotiations for some of these countries have been slow and challenging.
The IMF emphasizes that the ongoing slowdown in China's economic growth could have negative spillover effects on Sub-Saharan Africa, primarily through trade links, such as declining export volumes and commodity prices.
To mitigate these risks, the IMF recommends that Sub-Saharan African countries adapt to evolving economic ties. This includes increasing regional trade integration, strengthening policy frameworks to reduce macroeconomic vulnerabilities and external reliance, promoting economic diversification, and undertaking reforms to create favorable business environments.
However, some economists and financial analysts suggest that Nigeria may not be at significant risk due to its economic ties with China. They argue that Nigeria has more pressing internal economic issues to address, such as rising debt levels and high debt servicing costs. They also point out that IMF forecasts are not always stable, and it's essential for Nigeria to focus on its immediate economic challenges.
In summary, the IMF's warning about the risks associated with close economic ties with China raises concerns about the impact of China's economic slowdown on Sub-Saharan African countries, including Nigeria, but opinions on the extent of this risk vary among experts.
Troops kill 52 terrorists, arrest ISWAP leader in Bauchi – DHQ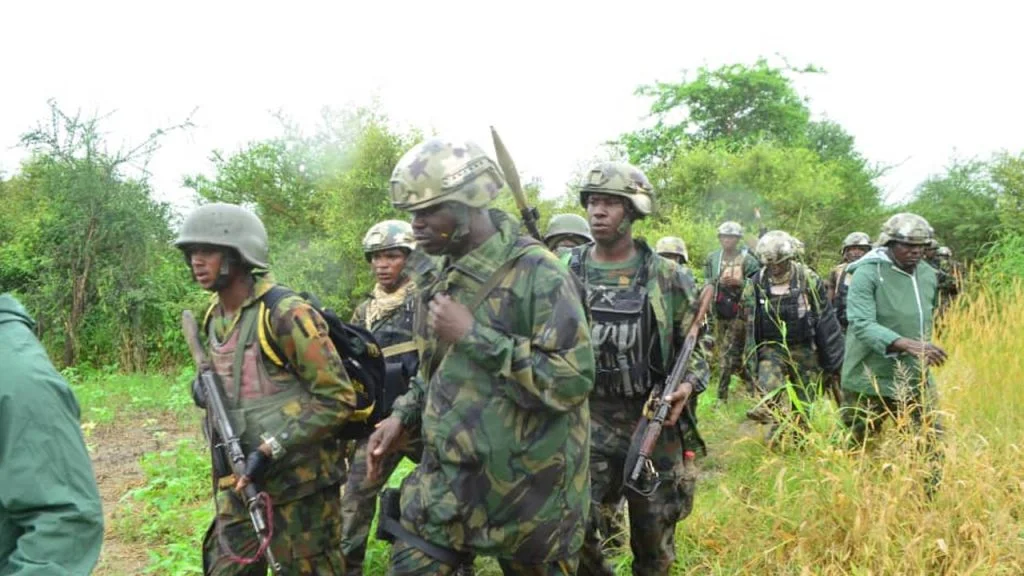 The Defence Headquarters (DHQ) has reported that a joint operation involving Nigerian military troops and Department of State Services (DSS) operatives resulted in the elimination of 52 terrorists and the apprehension of a leader of the Islamic State West Africa Province (ISWAP) in Bauchi State.
The ISWAP leader was captured in a sting operation at Tarum, a village outside Bauchi Metropolis, as disclosed by Maj.-Gen. Edward Buba, the Director of Defence Media Operations, in a statement on Friday.
While the DHQ did not disclose the name of the arrested ISWAP leader, it revealed that the individual held a significant role in the North Central and North West zones.
The military high command emphasized that targeting terrorist leadership is crucial in ensuring the safety and security of citizens, with ongoing operations consistently diminishing the fighting force and capacity of these groups.
Maj.-Gen. Buba noted that Nigerian Air Force airstrikes played a key role in destroying terrorist leaders' enclaves in the North West and North Central zones in the past week.
The week's operations resulted in the neutralization of 52 terrorists, the arrest of 204 individuals associated with terrorism, and the rescue of 234 kidnapped hostages. Additionally, in the South-South zone, troops recovered stolen crude oil and illegal refined products, destroyed various equipment and sites used for illegal activities, and seized a substantial amount of weapons, ammunition, vehicles, and other items associated with criminal operations.
'Stop making police officers' wives widows' – Arase decries killing of cops in South East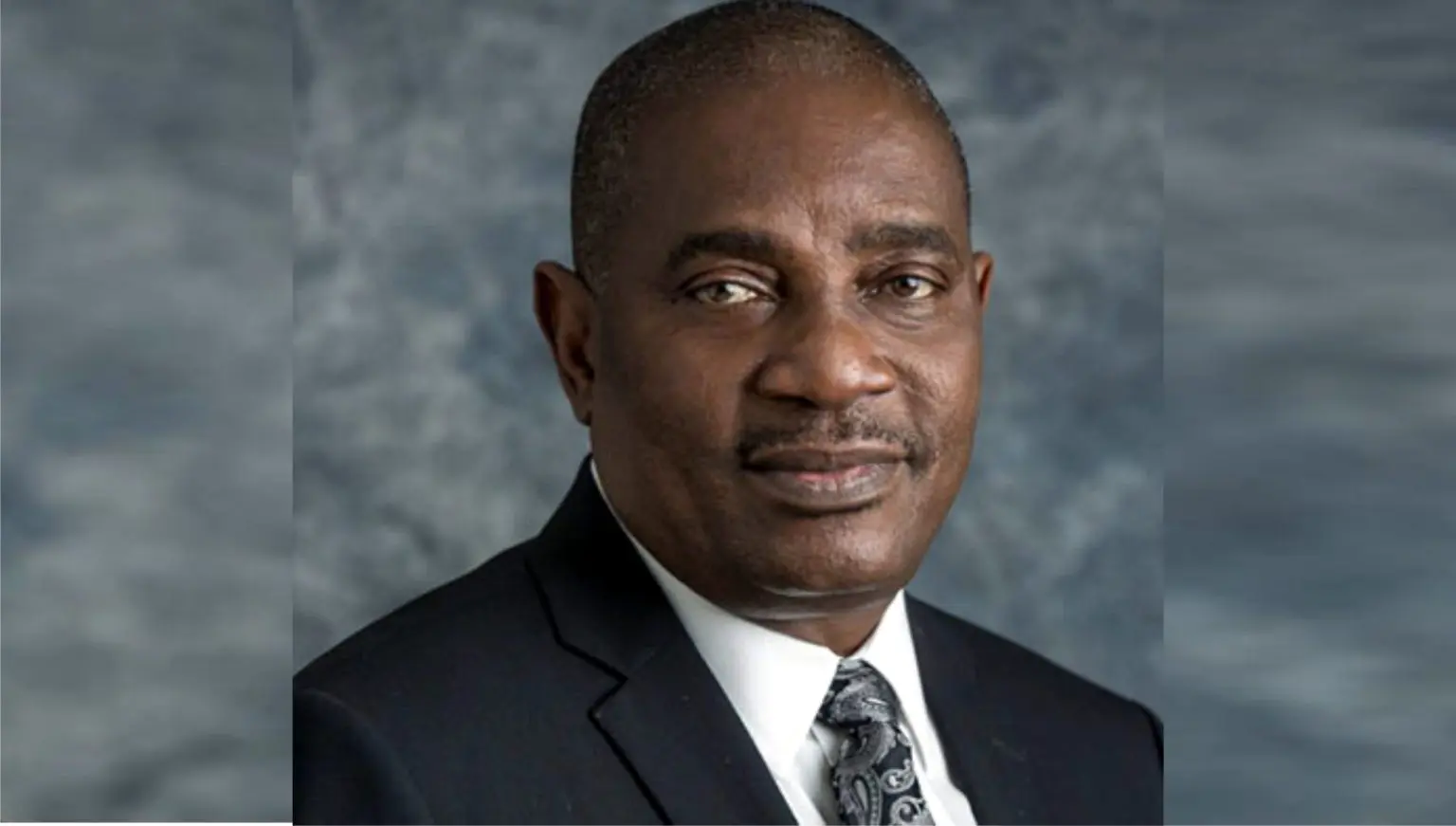 Solomon Arase, the Chairman of the Police Service Commission, has expressed distress regarding the escalating violence against security personnel, particularly police officers, in the South East region.
The former Inspector General of Police highlighted the growing number of police officers' wives becoming widows due to attacks by gunmen in the area. In a statement by Ikechukwu Ani, Head of Press and Public Relations, Arase conveyed his apprehension during a courtesy visit by leaders of Ohanaeze Ndigbo, Federal Capital Territory (FCT) chapter, in Abuja.
Arase emphasized that it's essential to communicate to the assailants that the police are not their adversaries and have committed no wrongdoing. He lamented the loss of numerous serving officers in the South East, urging the perpetrators to recognize the police as friends and cease making widows out of officers' wives, who are essentially their sisters.
Furthermore, Arase assured that the Commission has addressed the perceived marginalization of the South East in police representation nationwide.
Elder Onwu Arua, the leader of the Ohanaeze delegation, expressed concern about the lack of interest among people in the South East regarding the ongoing police recruitment exercise. He urged the Police Service Commission to devise strategies to address this issue.
IPOB alleges pressure on Gov Mba to blackmail Supreme Court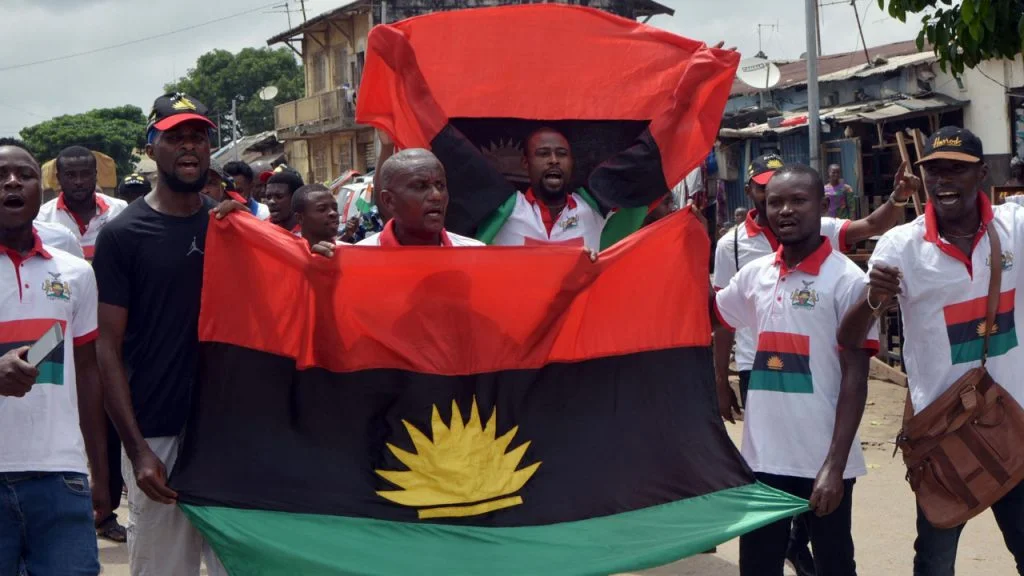 On Friday, the Indigenous People of Biafra (IPOB) alleged that Governor Peter Mba was facing pressure from "Aso Rock" to discredit the Supreme Court ahead of the judgment on its leader, Nnamdi Kanu, scheduled for December 15. IPOB based this claim on Mba's characterization of the group as a proscribed organization, a statement he made after visiting President Bola Tinubu at the Presidential Villa in Abuja.
IPOB cautioned the governor against making a "costly mistake" by using the group's name to gain favor from Tinubu's administration. In a statement by Powerful, a spokesperson for IPOB, it was emphasized that Mba's comments were deemed reckless and unguarded. The statement alleged that Mba, under pressure from the federal government, accused IPOB of being responsible for the sit-at-home protest and insecurity in the Southeast.
The statement pointed out that Mba had previously condemned Simon Ekpa, who was associated with the enforcement of the Monday sit-at-home. IPOB expressed skepticism about the governor's motives and suggested that his statements were influenced by the Tinubu administration.
IPOB urged the public to dismiss the governor's remarks, describing him as a "cowardly governor" making unfounded accusations. The statement reminded Mba that IPOB is not easily intimidated and warned against attempting to use the group's name for political advantage.
The statement concluded by calling on the Nigerian Supreme Court Justices not to succumb to blackmail, urging the release of Nnamdi Kanu, who was acquitted by the Court of Appeal. IPOB reiterated its commitment to the cause of self-determination and emphasized that the movement would not yield to blackmail or pressure.