By Joseph ODOEKWU
Nigerian indigenous vehicle manufacturers, Innoson Vehicles Manufacturing (IVM) has rolled out brand new tricycles popularly referred to as 'Keke' for the Nigerian market.
The Anambra based company shared pictures of the tricycles which were produced in the South-East Industrial state on a Facebook page 'For The Love of Anambra', and captioned: Just in: Innoson rolls out IVM keke"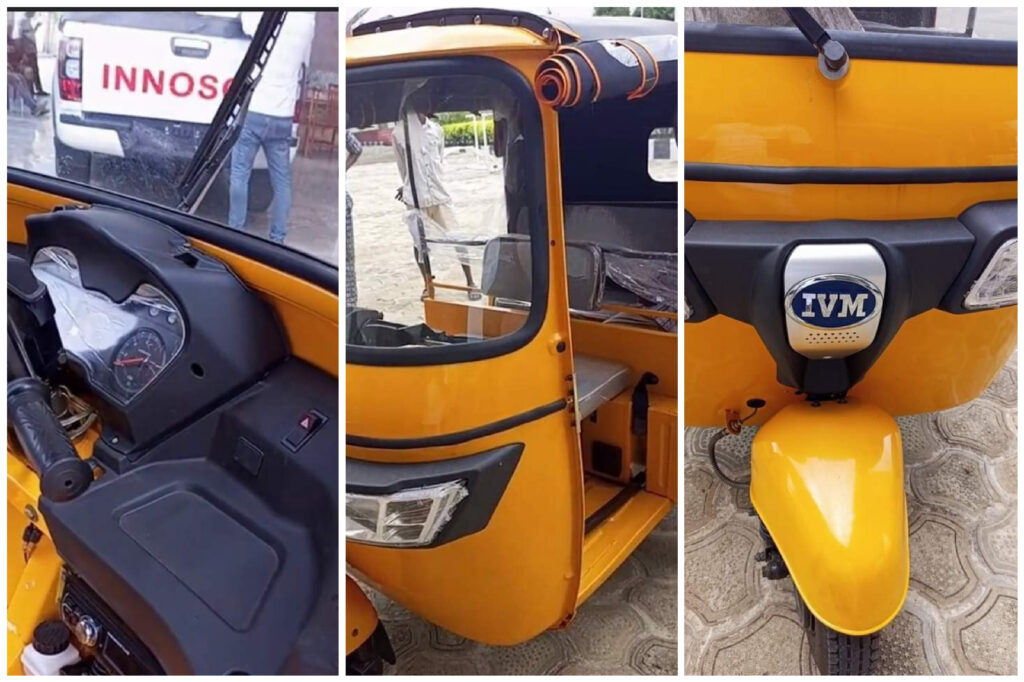 The 5-seater IVM-branded tricycles also known as 'Keke Marwa' joins lineup of vehicles from the company's stable, including Connect, Caris, G20 Smart, Ikenga, G40 and G80.
There are strong indications that the price of keke which is around N750,000 to N900,000 may slash if Innoson sells N500,000.
The Agenda Newspaper gathered that in April, the manufacturer said it acquired 150,000sqm land in Owerri, Imo State for a new plant, adding that construction works are ongoing.