By Joseph ODOEKWU
The Chinyere Florence-Emmanuel Foundation (CFE) is set to attend the forthcoming Mbaise USA 13th annual convention which is expected to take place in the month of July, 2022 in the United States .
CEO of CFE Foundation Lady Chinyere Nnamezie, disclosed this after a brief meeting with the Media and Publicity Secretary of the foundation Mr. Joseph Odoekwu.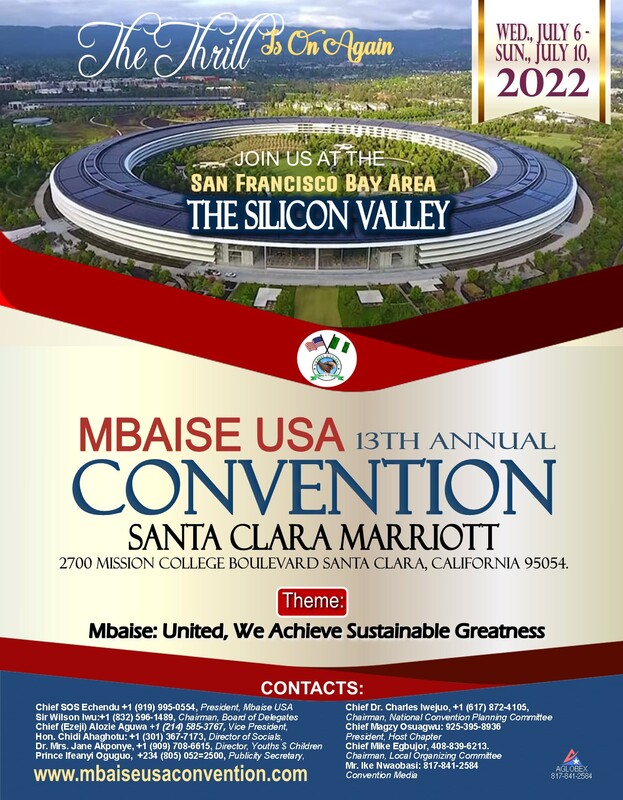 "The Mbaise USA 13th Annual Convention which has the theme MBAISE: UNITED, WE ACHIEVE SUSTAINABLE GREATNESS will afford Mbaise sons and daughters as well as stakeholders who are based in the United States and all over the world an opportunity to meet for four days, and discuss topical issues affecting the development of the Mbaise community at large" Lady Nnamezie started.
"We have monitored the Mbaise people over time, and I feel its important we attend and key into their progressive plans" she added.
"Our foundation recently supported the Ezinihitte Mbaise community in Nigeria during the 2022 Easter, where we donated food items to widows and other less-privileged women in the society".
"Now its time to be part of the Mbaise USA Convention, and see how we can explore other areas which would be discussed during the convention and seek possible partnership" she added.
"CFE Foundation will not relent in her plans towards the development of women in Nigeria as a whole, and we will continue to seek areas to improve on our good works in Nigeria as a whole" Lady Nnamezie concluded.
The Mbaise 13th Annual Convention will take place at the San Francisco Bay Area, The Silicon Valley USA from Wednesday July 6th to Sunday July 10.