Politicians approach court for power, not justice – Adebayo, ex-presidential candidate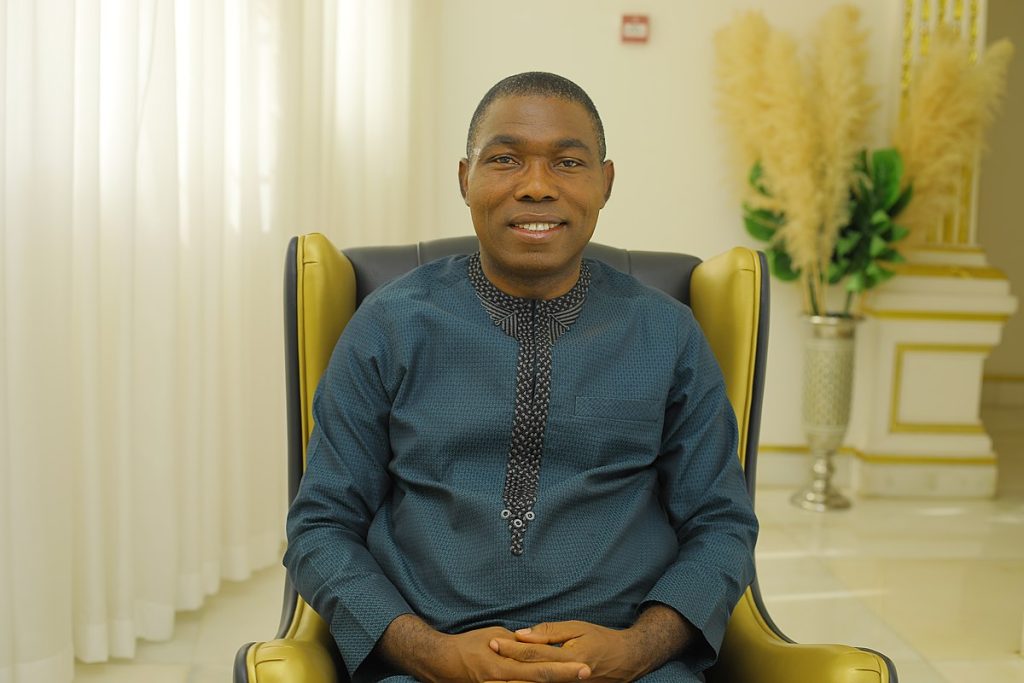 In the aftermath of the Supreme Court's final ruling on the 2023 presidential election, Prince Adewole Adebayo, a contestant representing the Social Democratic Party (SDP), expressed his disappointment with the behavior of politicians towards elections in an interview with DAILY POST. Adebayo discussed several issues, including the observation that politicians often pursue power, not justice, when they resort to legal action after an election. He emphasized the need for urgent electoral reforms to ensure that elected candidates do not assume office until all court cases against them are resolved. He also touched on the appointment of judges to the Court of Appeal and Supreme Court, and the role of technicalities in legal proceedings.
Regarding the lengthy duration of presidential election petitions, Adebayo acknowledged that the process could be improved, but he also noted that it had already seen a departure from past practices. He advocated for the conclusion of all legal proceedings before elected candidates assume office to avoid public skepticism about the judgments.
To achieve a more efficient electoral system, Adebayo outlined three key steps, with the majority of the responsibility falling on politicians. First, he emphasized the importance of legal reform, acknowledging that lawmakers themselves, who are politicians, play a pivotal role in the process. Second, he praised the judiciary for its efficiency in election-related cases but stressed that the key to success lies in politicians' behavior. Lastly, he highlighted that election petitions should not be viewed as a competition for power, but rather as a quest for justice, which is the primary purpose of the court.
Adebayo addressed the perception that the Supreme Court prioritizes technicalities over the substance of election matters, stating that election cases inherently involve technicalities due to the unique nature of elections. He pointed out that the specific claims brought before the court determine its focus, and it can only provide relief within the bounds of the law. He argued that politicians seeking technical remedies should not be surprised if the court's response is technical in nature.
Regarding the Supreme Court's ruling on the 25% threshold for the Federal Capital Territory, Adebayo believed that the court made a clear and logical decision, referring to the INEC's previous stance on the matter.
When asked about allegations made by retired Justice Musa Muhammed Datijo regarding issues within the judiciary, Adebayo explained that such concerns were not surprising to those familiar with Datijo's outspoken nature. He noted that problems arise when judges are required to handle administrative matters outside the courtroom, such as approving contracts for court repairs.
Adebayo also addressed the issue of judicial appointments and the depletion of justices in the Supreme Court, emphasizing that the president plays a significant role in appointing justices based on recommendations from the National Judicial Council (NJC). He suggested that the appointment process should consider candidates from both the bench and the bar. Starting with the Court of Appeal, the appointment process could be reformed to ensure a balanced and thorough selection of justices.
Overall, Adebayo's interview shed light on various aspects of the Nigerian electoral system and the judiciary, emphasizing the need for political will and legal reforms to improve the electoral process and the administration of justice.
INTERVIEW: Nigerians were fooled with Electoral Act amendment – APGA Chair, Obi-Okoye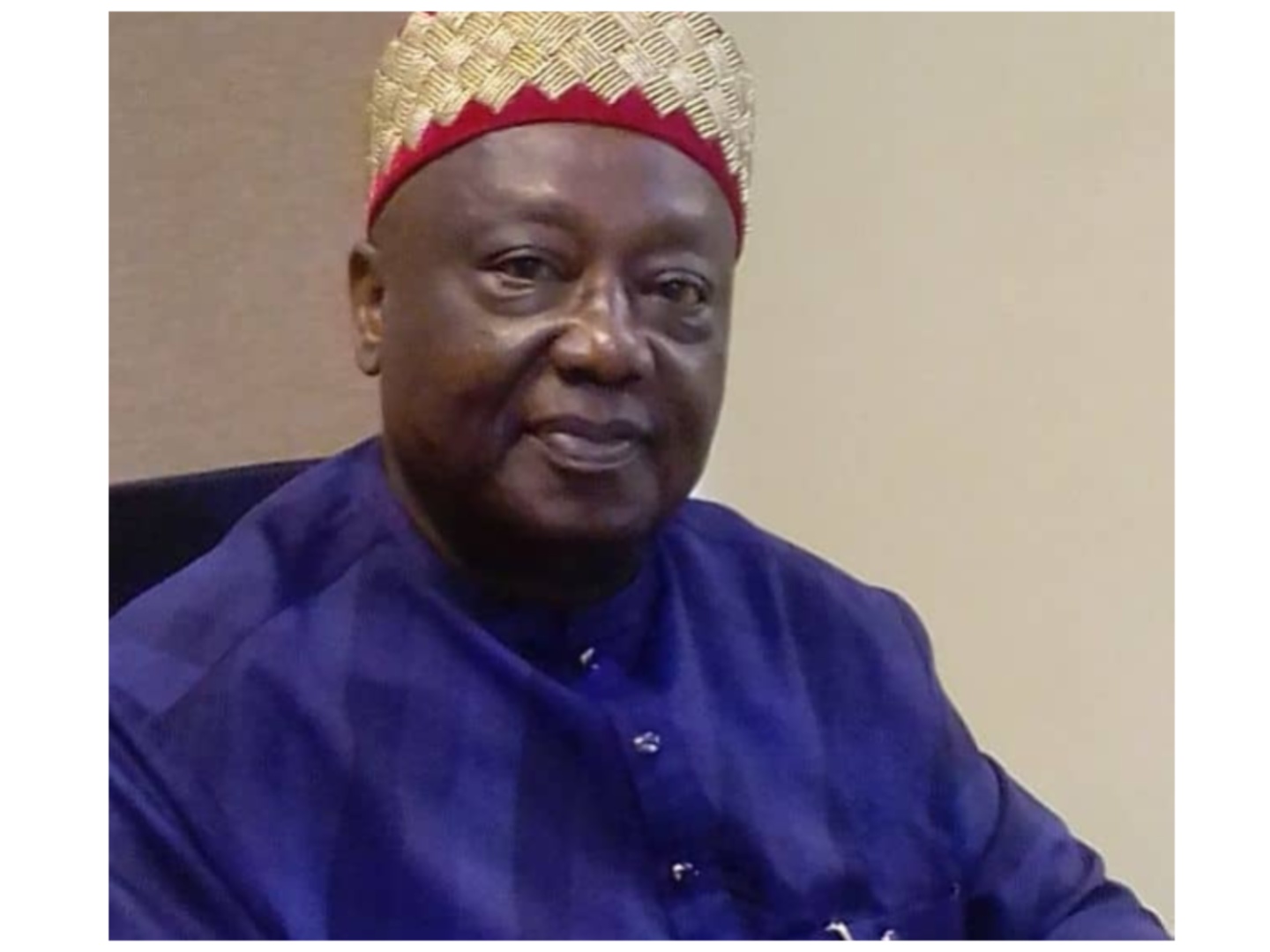 Chief Ifeatu Obi-Okoye, a seasoned politician with many years of experience, currently serves as the Chairman of the All Progressives Grand Alliance (APGA) in Anambra State. In an interview with DAILY POST's David Eleke, Chief Obi-Okoye expresses dissatisfaction with the 2022 amended Electoral Act, asserting that it failed to address the public's expectations. He criticizes the conduct of recent off-season elections in Imo, Kogi, and Bayelsa, suggesting a regression to old practices. The chairman also provides insights into the upcoming 2025 gubernatorial election in Anambra State and addresses challenges faced by APGA in recent elections.
Regarding the electoral process, Chief Obi-Okoye emphasizes the need for substantial reforms to ensure free and fair elections. He criticizes the 2022 electoral act, highlighting its failure to guarantee transparent accreditation of voters. The chairman expresses disappointment in the lack of effective reforms and points to the recent election results in Imo and Kogi as evidence of a return to past irregularities. He urges the National Assembly to address these issues through specific legislations.
Chief Obi-Okoye reflects on APGA's performance in the last election, acknowledging a decrease in the number of seats in the House of Assembly. He attributes this decline to internal issues, including poorly conducted primaries and intra-party grievances. However, he expresses confidence in the party's ability to perform better in the next election, citing ongoing efforts to rebuild and address internal challenges.
Addressing criticisms from former governorship candidates Obiora Okonkwo and Ifeanyi Ubah, Chief Obi-Okoye dismisses their opinions, particularly questioning Okonkwo's political standing based on past electoral outcomes. He defends Governor Soludo's performance, emphasizing achievements such as road construction, teacher employment, and youth empowerment.
As the Chairman of APGA in Anambra State for six months, Chief Obi-Okoye discusses the challenges faced and the strategies employed to revitalize the party. He mentions rebuilding trust, addressing intra-party grievances, and implementing discipline as key priorities. He also highlights efforts to involve grassroots supporters and support groups in party activities, emphasizing the party's supremacy.
Looking ahead to the 2025 gubernatorial election, Chief Obi-Okoye downplays concerns about potential challengers to Governor Soludo, asserting that the governor's focus should remain on good governance. He believes that the governor's achievements, including infrastructure development, will resonate with voters during the campaign period.
In summary, Chief Ifeatu Obi-Okoye's interview covers his perspectives on electoral reforms, APGA's performance, internal challenges, and the party's strategies for the future, including the upcoming gubernatorial election in Anambra State.
INTERVIEW: Why foreign countries see Nigeria as a breeding ground – UUTH CMD, Bassey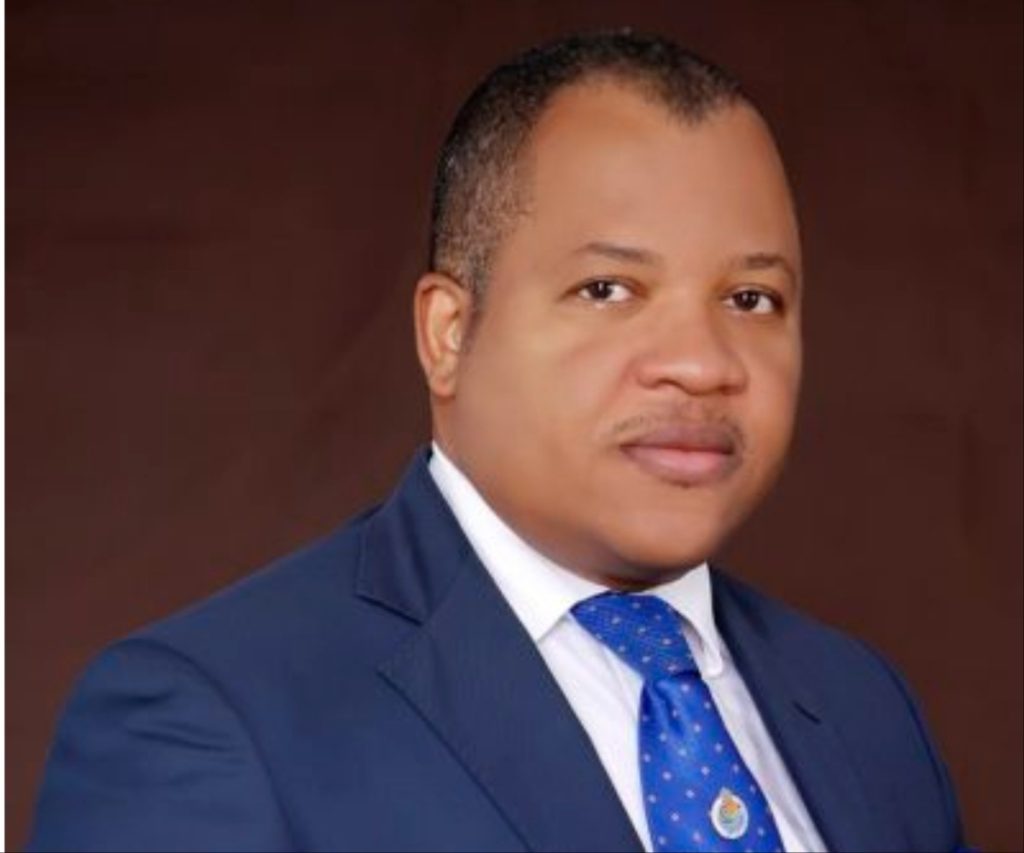 In this interview, Professor Ememabasi Bassey, a former Commissioner for Health in Akwa Ibom State and Chief Medical Director of the University of Uyo Teaching Hospital, discusses the causes and effects of brain drain, among other issues. Below are some excerpts:
The recent federal government initiative to recruit medical practitioners – will it effectively address the challenges of brain drain?
I express gratitude to the federal government for initiating recruitment into hospitals. However, recruitment alone is insufficient because, while we are bringing in new professionals, the problem lies in retention. Numerous health professionals, including resident doctors and consultants, are leaving the country regularly. The economic factor plays a significant role. The highest-earning medical doctor in Nigeria's public service makes around $1000, whereas a junior medical professional in the UK earns about $3000 before tax. This economic disparity makes Nigeria a target for other countries to poach our skilled healthcare professionals.
What are the reasons behind this brain drain phenomenon?
Economic factors are paramount, with the meager salaries in Nigeria being a significant deterrent. The highest-earning doctors in the country cannot match the earnings of their counterparts in the UK or the United States. Lack of job satisfaction, inadequate working environments, and insecurity in some regions further contribute to the exodus of healthcare professionals.
How does brain drain impact your hospital?
The brain drain has affected our hospital, albeit not as severely as some teaching hospitals. Many resident doctors, nurses, and consultants have left. The departure of experienced professionals creates challenges in maintaining the quality of healthcare services.
What challenges do you face as the Chief Medical Director of UUTH?
Our challenges include power supply issues, inadequate infrastructure, financial constraints, and the attitude of staff towards patients. Power supply has been a persistent issue, and though we've made efforts to address it, challenges persist. Improving infrastructure has been a success, with the completion of abandoned projects and initiation of new ones. However, financial constraints persist, affecting our ability to procure essential supplies and equipment. Staff attitude towards patients is another challenge, and efforts are underway to improve organizational culture through regular training sessions.
How can the government address these issues, especially brain drain?
Addressing brain drain requires comprehensive policies and a conducive working environment. It involves improving pay structures for healthcare professionals, creating opportunities for career development, and enhancing working conditions. Additionally, discussions at the highest levels should focus on reversing brain drain and encouraging skilled professionals to return to Nigeria.
What are your thoughts on the proposed bill compelling medical professionals to serve for an extended period before leaving the country?
While acknowledging both positive and negative aspects, the bill may infringe on fundamental human rights. However, it could be applicable to individuals on scholarships or student loans. Subsidized medical education in government universities should foster patriotism, discouraging professionals from leaving hastily.
What inspired you to become a medical doctor?
Growing up with a mother who was a nurse and having family friends who were medical doctors, the path to becoming a medical doctor seemed inevitable. Despite excelling in arts, the passion for medicine prevailed, and it became the only career choice.
On the issue of health professionals engaging in private practice at the expense of government facilities:
Engaging in private practice at the expense of government facilities goes against ethical standards. While recognizing the financial challenges faced by civil servants, especially in the health sector, prioritizing private practice over public service is discouraged.
Concerning the frequent strikes by resident doctors:
Strikes, not exclusive to medical doctors, have become a pervasive issue in the Nigerian labor sector. Strikes should be a last resort, but unfortunately, they have become a common first-line action, posing challenges to effective healthcare delivery.
North Thought Buhari Was Nigeria's Mahatma Gandhi – Bauchi Ex-Deputy Gov.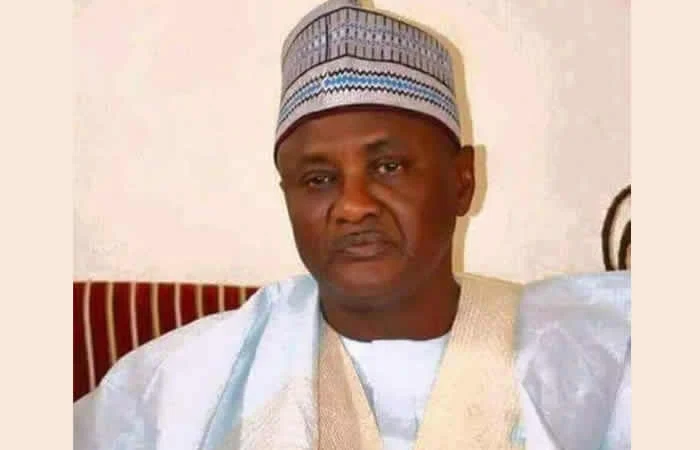 A former Deputy Governor of Bauchi State, Sule Katagum, speaks with ARMSTRONG BAKAM on the state of the nation and explains why he dumped the All Progressives Congress for the Peoples Democratic Party
You recently dumped the All Progressives Congress and joined the Peoples Democratic Party. Why did you do that?
First of all, I didn't 'dump' the APC; actually, the APC drove me out of its enclave. I joined the APC in 2014 and we formed the government in 2015 and 2019, I was the Chief of Staff and I even became the deputy governor of Bauchi State under the leadership of former governor M.A. (Mohammed Abdullahi) Abubakar.
Unfortunately, in 2019, we lost the election, and the PDP took over. Since then, we, I mean the administration of M.A. Abubakar, were treated like pariah people. We were not part of the developing structure of the APC.
In fact, we saw clearly that we were no longer wanted because all activities, all meetings, and all decisions were taken without the input of, first and foremost, the only governor the APC has ever produced in the state, Barrister M.A. Abubakar.
Just because he, the former governor, lost his re-election, he was treated like that. I could remember when he lost the election. He tried to reach out to those who were in the leadership of the APC at that time. He said, "Look, let us come back together and build the APC from our mistakes that we made. Yes, I made a lot of mistakes, but I was not the only one that made the mistakes. Everybody made mistakes."
However, I do believe that was not the intention of the new leadership of the party and at the end of the day, up to this year (2022), when the primaries were held, we realised that even if our former governor of the APC came in and tried to participate in the primaries, he would not have won. Not because he doesn't have the people and not because he doesn't have the structure, but just because the party leadership didn't want him to continue as governor.
If they do not like our principal, that is, M.A. Abubakar, they don't like us either. So, we were driven out, and the only reasonable and honourable thing to do, for someone like me, is that if you don't want us, we leave you. So I resigned from the party.
Did you consult with your former boss, the former governor, Barrister Mohammed Abubakar, before quitting the APC?
Well, I consulted widely with my people. I consulted widely with my elders, my family, and, of course, with the former governor. I went to see him and I told him, "Look, Your Excellency, you are a gentleman. You tolerate so much disdain, intolerance and everything but we that are under you can no longer take this kind of thing.
In your resignation letter to the APC ward chairman, you stated that the principles for which you joined the APC in 2014 are no longer valid and that you must leave the party. What are these principles?
The reason that made us join the APC in 2014 were that the party's principles entailed things like fairness, justice, and so on. If you look at the motto of the APC, we believed strongly in the APC. In the north, there was no doubt, Buhari was like a messiah, Buhari was compared to people like Mahatma Gandhi and Nelson Mandela. We thought this was a man who would clean Nigeria and make it what it was supposed to be.
Sadly, the principles, over the years, became more or less like those of the normal Nigerian political party. What we had expected, like I said earlier, after the failure of the Governor Abubakar's administration in 2019, was a sort of reconciliation, a sort of reaching out in order to speak to ourselves and see how we could go about it.
In fact, to be honest with you, in 2019, I don't think it was really the PDP as a party that defeated Abubakar; it was more or less an internal affair (that cost him his seat).
What efforts did you make to seek redress?
If they don't involve me in the running of things or ask me to come and do this or that, if they don't involve me in stakeholders or whatever, what can I do? Maybe somebody would call you and say they didn't see you in a meeting, or maybe a meeting will be held tomorrow and they will call you to come to Abuja by 4pm for a meeting.
So, you see, these are some of the tricks, and quietly, they were trying to say, "We are sick and tired of you guys. Can you go through the window or through the door quietly?"
There are two major contenders struggling to unseat the current Bauchi State Governor, Bala Mohammed. They are a former Chief of Air Staff, Air Marshal Sadique Abubakar (retd.) of the APC and a serving Senator, Haliru Jika of the New Nigeria Peoples Party. What do you think are Mohammed's chances of returning as governor?
Well, first of all, you must realise that the current governor is an incumbent. He is an erudite politician. He's someone I think needs no introduction to anybody in the context of Nigerian politics. They are the ones that are trying to remove him from his chair, which I doubt if they can, because he's a politician who has all kinds of ways of retaining that chair (as governor).
In our own time, my former governor was a bit too nice for a typical Nigerian politician in that aspect. But for someone like Bala, he's someone who will come out fully and try to retain his seat.
Secondly, let me say this that, from my experiences as a one-time administrator, there's really no governor in Nigeria who can really do a lot for people in just one term of four years.
A governor makes a lot of mistakes in the first four years. He needs a second term to really consolidate, to really set out his goals, and to achieve them.
And at the same time, we are supporting Bala Mohammed because we believe in what he is doing. If you see somebody performing, applaud him, because tomorrow when he's no longer the governor, he's not going to take these roads to Duguri, his hometown, to Lagos or any other place.
You said earlier that you and others who joined the APC in 2014 went all out to ensure that the President, Major General Muhammadu Buhari (retd.), won the election. But here we are. The country is worse off with insecurity everywhere; the economy is in a shambles, Are you disappointed by where we are as a country?
Well, let's be very, very honest with ourselves. We're all Nigerians. The promises were mainly on security, on the economy, and on corruption. But in all honesty, look at the security situation across the country.
Yes, we agree that maybe Boko Haram has been contained to a certain level. In those days, there were bombings, but now, nobody can travel from his state, for example, from Bauchi to Abuja, without feeling that something could happen to him on the road. Every day, we hear of people being apprehended, and kidnappings are common. In terms of security, I will honestly say, with all due respect to Mr President, that there has been no improvement.
Secondly, of course, there is corruption. Nobody has been vilified; nobody has been taken to prison.
Even the two former governors of Taraba and Plateau states who were sent to prison were pardoned…
You see, that is sending the wrong signal that you can steal, go and spend some time in prison, and come back and your money is still intact.
If the APC members campaign, what are they even going to tell Nigerians (during the campaign)? There's nothing! Except if people just want to play the ostrich and put their heads underground. Yesterday (Monday), someone was talking about the kind of development that happened in Lagos. You see, we are individualising this thing now. We're not talking about an individual; we're talking about a party structure. The candidate of the APC is part of the APC. He was the greatest contributor and progenitor of Buhari. If not for Bola Tinubu with his influence, I don't think Buhari would have won the election, but he helped, so he's part and parcel of the APC.
First of all, he has to explain to Nigerians what really happened. Why did the APC, after promising in 2014 to do all these things for Nigerians, still sits on the brink?
In seven years plus, you (Tinubu) were part and parcel of the government and even a leader of the APC. You had direct access to the President, so what are you coming to tell Nigerians now? Or you didn't know what was happening? We're all Nigerians and we need to be very frank with ourselves and agree. But what we are saying is that Atiku (Abubakar), just like (Muhammadu) Buhari, has tried many times. He doesn't need to be the President of Nigeria, but there must be a reason because he's comfortable, he has attained a certain age where he can go and relax and nothing happens.
The Nigerian economy is in shambles right now. The Naira got up above N700 to a dollar and the prices of goods in the market keep skyrocketing. Do you think those managing the economy in Nigeria are bereft of ideas or what do you think is the major problem?
They might have ideas, but you see; the problem in this country is that most of our managers don't really do things for the generality of Nigerians. You can see that all the managers are PhD holders. They have M.Scs from Harvard University, from whatever, but this attitude towards public wealth or public purse is so sad in this country. We still have people who think their own policies should pave the way for them to make wealth and not for the country to become what they are; they are not for the improvement of the country.