Resident doctors warn of nationwide industrial action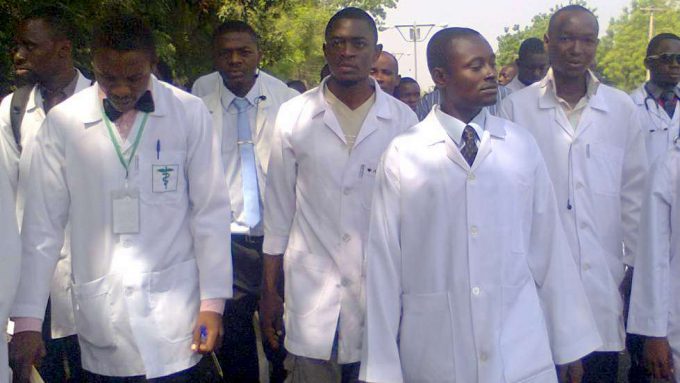 The Nigerian Association of Resident Doctors, NARD, has warned of an imminent nationwide industrial disharmony over some unresolved issues.
NARD said the unresolved issues are threatening industrial peace and harmony in the health sector.
In a statement by its President, Emeka Innocent Orji, NARD appreciated the government for its efforts in resolving some of the issues raised but asked that attention be given to other pending issues.
NARD raised the alarm in the statement addressed to the Senate President, Ahmad Lawan; Speaker of the House of Representatives, Femi Gbajabiamila; Secretary to the Government of the Federation, SGF, Boss Mustapha; and the Department of State Services, DSS.
The body recalled issuing an ultimatum to the Federal Government six months ago on account of lingering unresolved issues affecting our members, including the irregularities in the new circular on the upward review of the Medical Residency Training Fund (MRTF), outstanding payment of the arrears of the new hazard allowance, nonpayment of the skipping arrears for 2014, 2015 and 2016, nonpayment of the consequential adjustment of the minimum wage to some of our members, and delay in the upward review of the Consolidated Medical Salary Structure(CONMESS).
Others are Salary arrears of our members in State Tertiary Health Institutions running into several months, including Abia, Imo, Ondo, Ekiti and Gombe States, and non-domestication of the Medical Residency Training Act (MRTA) in most states across the Federation.
The statement reads: "We sincerely appreciate the efforts of the government through its ministries, departments and agencies in resolving some of the issues raised.
"However, many of them remain largely unresolved and have now become sources of serious nationwide agitation threatening industrial peace and harmony in the health sector.
"Sir, our January 2023 National Executive Council meeting has been scheduled for January 24th to 28th 2023, and we can confirm very clearly that if these issues are not sorted out before that meeting, our members will likely give us a mandate to immediately kick-start processes that will lead to a nationwide industrial disharmony in the health sector.
"Sir, we know how critical this period is and the chaos that will ensue if the government does not take steps to prevent this from happening, and so we humbly implore you to use your good offices to resolve these issues before our January NEC meeting.
"Sir, we trust in your fatherly disposition and believe that you will come to our aid and save this nation from this imminent industrial disharmony."
NARD listed other unsolved issues to include, the Omitted 2020 MRTF payment, irregularities in the new MRTF circular inconsistent with the Medical Residency Training Act, existing Collective Bargaining Agreements and current economic realities and the review of CONMESS salary Structures
Nigerian scientists fail to win FG's N36m prize for COVID-19, Lassa Fever cure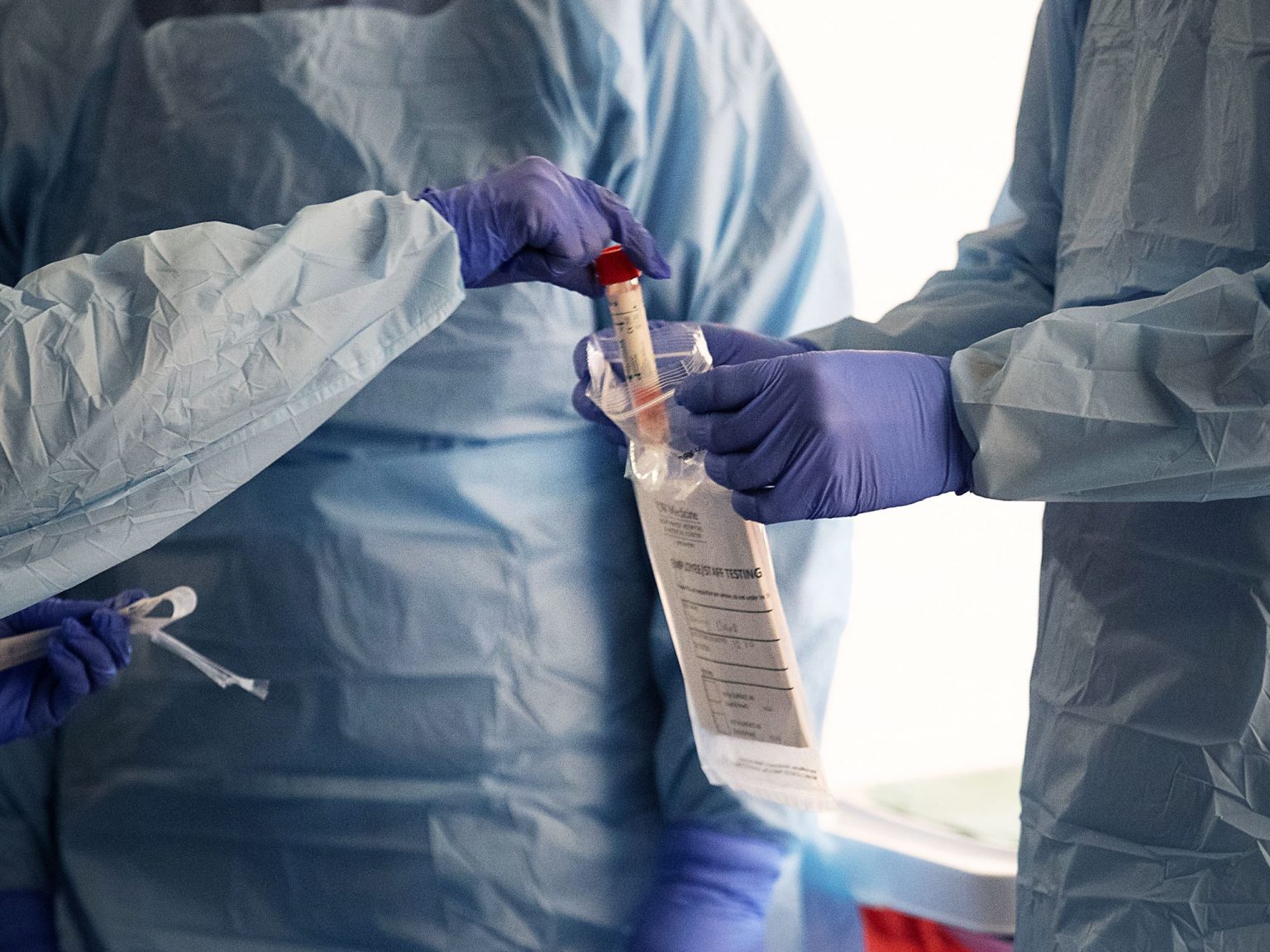 Nigerian scientists and researchers have been unable to claim the N36 million reward offered by the Federal Government for discovering cures for COVID-19 and Lassa Fever, according to checks by DAILY POST. The prize, announced on February 13, 2020, by the then Minister of Science and Technology, Dr. Ogbonnaya Onu, aimed to motivate scientists to find cures for the mentioned diseases. However, as of November 21, 2023, no one has successfully claimed the cash prize.
Dr. Onu had initially challenged Nigerian scientists to find cures for coronavirus and Lassa fever, pledging the N36 million reward for successful discoveries. Despite claims from some individuals and institutions asserting they had found a cure for COVID-19, a committee was set up in May 2020 to review these claims, and the matter seemingly faded away.
The most notable attempt was made by Prof. Maurice Iwu, a former chairman of the Independent National Electoral Commission, who presented a potential cure for COVID-19 in March 2020. However, the cash prize remained unclaimed, and Iwu's efforts did not lead to the development of a cure for COVID-19.
With the departure of the former minister and the change in administration, the N36 million cash prize appears to have been forgotten. The current director of press and public relations in the Federal Ministry of Innovation, Science, and Technology expressed unawareness of the prize, signaling a lack of continuity in addressing the matter.
Prof. Mosto Onuoha, the President of the Nigerian Academy of Science at the time of the prize announcement, indicated that the issue was inconclusive. He mentioned a lack of clarity in the conceptualization of the cash prize, suggesting that there may not have been a well-defined process for submissions and evaluation.
In conclusion, three years after the announcement, the N36 million cash prize for discovering cures for COVID-19 and Lassa Fever remains unclaimed and seemingly forgotten, raising questions about the transparency and effectiveness of the incentive program.
China records nearly 13,000 COVID deaths in seven days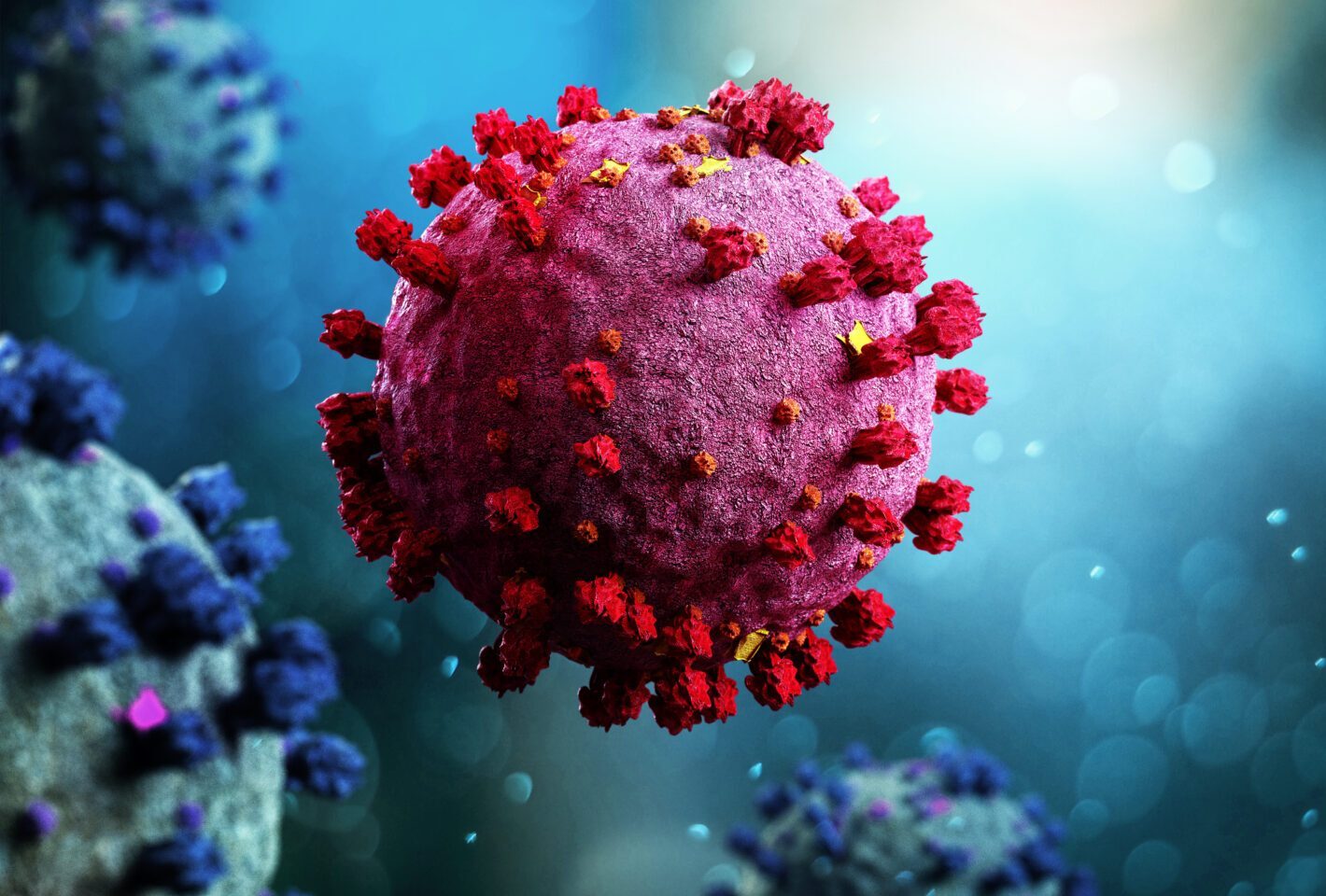 China reported nearly 13,000 Covid-related deaths in hospitals between January 13 and 19, after a top health official said the vast majority of the population has already been infected by the virus.
China, a week earlier, said nearly 60,000 people had died with Covid in hospitals as of January 12, but there has been widespread scepticism over official data since Beijing abruptly axed anti-virus controls last month.
China's Center for Disease Control and Prevention (CDC) said in a statement on Saturday that 681 hospitalised patients had died of respiratory failure caused by coronavirus infection, and 11,977 had died of other diseases combined with an infection over the period.
Airfinity, an independent forecasting firm, has estimated daily Covid deaths in China will peak at around 36,000 over the Lunar New Year holiday.
The firm also estimated that more than 600,000 people have died from the disease since China abandoned the zero-Covid policy in December.
An official from the National Health Commission, Guo Yanhong told a news conference on Thursday that China has passed the peak period of Covid patients in fever clinics, emergency rooms and with critical conditions.
United States To Spend $68m To Fight Malaria In Nigeria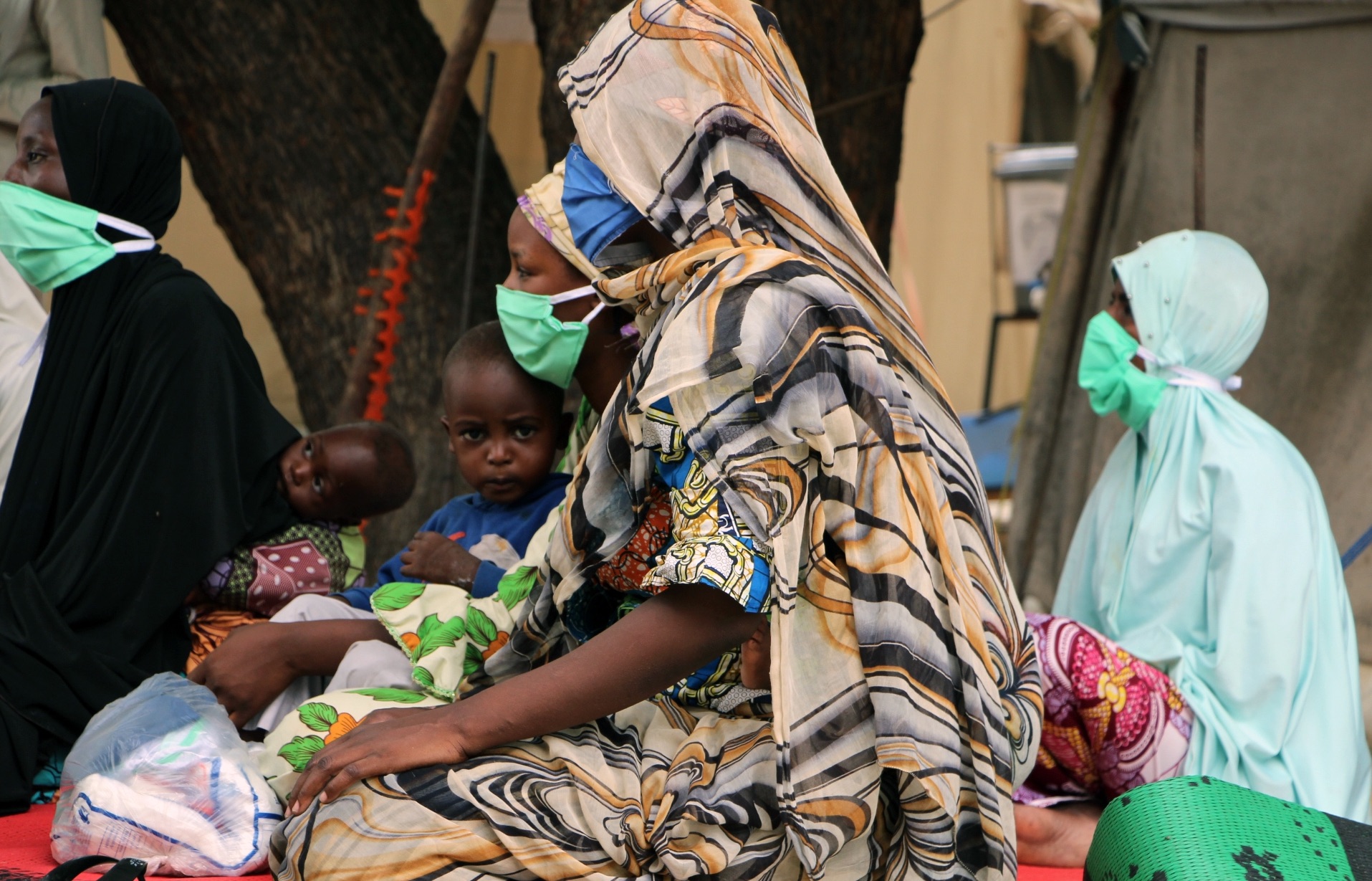 The United States has said it plans to spend $68 million to fight malaria in Nigeria.
A document released in Washington DC on Wednesday said the money would be spent under the Presidential Malaria Initiative (PMI).
The funding will support monitoring activities which include insecticide resistance testing in all 11 PMI focus states and five non-PMI focus States.
The benefiary States include Enugu and Kaduna, Abia, Ekiti, Kogi, Kebbi and Sokoto.
"In addition, PMI will continue to support the procurement and distribution of ITNs through mass campaigns, providing technical support to the country's CY 2024 mass distributions through participation and supporting social and behavior change (SBC) to improve the use and care of ITNs.
"PMI will also maintain the support of streamlined durability monitoring of Interceptor G2 nets (Interceptor G2) in Kebbi State," the statement said. PMI plans to procure 5.6 million Interceptor G2 for mass campaigns in Oyo State".
The statement added: "PMI Nigeria will continue to support activities to strengthen malaria in pregnancy (MIP) services and improve uptake of intermittent preventive treatment for pregnant women
"(IPTp), including: strengthening national and state level MIP coordination structures in collaboration with the Ministry of Health (MoH) Reproductive Health (RH) Division; supporting the revision of MIP guidelines, standard operating procedures (SOPs),
'Training manuals, and job aids to address barriers to uptake of IPTp; and expanding the introduction of the revised guidelines to medical training institutions and other relevant professional associations. PMI will continue to support facility antenatal care (ANC).
"PMI Nigeria will continue to support key case management activities through technical assistance at the federal and state levels, commodity procurement, and facility and community level activities. Activities will include providing updated guidelines for malaria case management, conducting therapeutic efficacy studies, and continuing efforts to establish a national malaria slide bank. With FY 2023 funds, PMI Nigeria will procure 17 million rapid diagnostic test (RDTs), 15 million artemisinin-based combination therapies (ACTs), 350,000 vials of injectable artesunate (IAS), and assorted microscopy supplies, to be distributed to over 5,000 health facilities in the 11 PMI focus states. At the facility level, PMI will continue to support the training of health workers in primary health care (PHC) and secondary health facilities and conduct clinical meetings to increase the quality of malaria case management. At the community level, PMI will expand integrated community case management (iCCM) to four states through the Community Health Influencers, Promoters and Services (CHIPS) Program, including the payment of CHIPS agents,"the statement reads.